Critical Acclaim
---
Concert Reviews From The International Press
"Her fingers give off sparks and she takes the keyboard into orbit."
- Budapest Sun

"A musician ready, willing, and able, Teresa Walters tackled a program of large-scaled, big-boned pieces, and she sailed through them with an easy fluency that made each one sound like child's play. The crashing octave runs were all right on the mark. Not a note was smudged in the pages of intricate passagework, and her conception had all the requisite sweep, power, and warm sonority."
- New York Times

"Her playing was marvelous. As close to perfect as I hope to hear."
- The Jerusalem Post

"The audience left with a feeling of ecstasy, so spiritually powerful was her performance."
- Ongaku No Tomo, Tokyo

"An enormous talent"
- The London Times

"Teresa Walters is a splendid musician whose marvelous technical prowess and rich expressive resources create music of intimate introspection, orchestral grandeur, and the most minute inflections of color."
- The Washington Post

"Poetic, Captivating Performance"
- Soviet Woman, Moscow

"A true virtuoso, she held the audience spellbound with her astonishing playing and visionary stage presence."
- Der Landboten, Zurich

"Teresa Walters has a huge, rolling sound, and makes music like an eagle surveying the landscape. This highly gifted Lisztian took the music farther technically and spiritually by her transcendental performance."
- New York Concert Review
---
Cheers for Wonderful Musical Moments
Worldwide Tour:  Top Talent Marks Reformation
A Night of Piano with Teresa Walters - A Truly Wonderful Prize
Piano Virtuoso Gives Steinway a Good Workout
GREAT MUSIC, GREAT LADY OF THE PIANO - Her Talent Abounds!
Teresa Walters at the Gracie Theater
Spectacular Romantic Opening for the Community Concert Season
"Teresa Walters: Exquisite Pianist, Outstanding Talent, Overall Allure"
2011 Concert Season Wraps Up With Captivating Performance
Teresa Walters Performs Liszt Concert
Reviews in Brief from Fall 2010
World-Class Pianist Performs in Las Cruces
Concert Pianist Provides Enriching Cultural Experience
New Jersey Symphony Orchestra & Pianist Teresa Walters Fill the House
Renowned Performer Joins TSO for Special Concert
Great Performance Marks Launch of $115 Million College Foundation
Love of Music Celebrated on Valentine's Day
A True Romantic at the Keyboard
Teresa Walters Captivates Her Audience
Variety of Compositions at Concert Association
Peterborough Concert Association
Russian Romance Begins Symphony Season
Five Curtain Calls for American Pianist in Russia
Review Highlights - Spring 2005
Teresa Walters's Music is Timeless and Universal
Pianist Shares Musical Expertise at Performance
Pianist Teresa Walters at Lancaster Opera House
World Renowned Pianist Provides a Magical Night at the Playhouse
"BRILLIANT MUSIC PLAYED BRILLIANTLY"
TERESA WALTERS and a STEINWAY D
Mortarboard: "Piano Recital Celebrates The Arts"
Austrian National Television, Vienna
Budapest Sun: "International Acclaim for Teresa Walter's New CD"
Ongaku No Tomo, Japan's Leading Music Magazine: Standing Ovation for American's Japan Debut
The New York Times: Pianist: Teresa Walters
The London Times: Strength and Agility
Kansai Yamamura Review (Japan)
The Washington Post: Performing Arts: Teresa Walters
New York Concert Review: Teresa Walters, Piano
Classical New Jersey: Hot Beethoven
American Record Guide: The Abbé Liszt: Sacred Piano Music of Franz Liszt, Teresa Walters, Pianist
Press Gazette: Green Bay, Wisconsin: Pianist Sparkes With Symphony
Pan Pipes Magazine - Recordings: Piano Works of Liszt, Fauré, Chopin, Debussy. Teresa Walters, Piano
The Coloradoan: Pianist And Orchestra Play To Full House
Classical New Jersey Review: Big Music From Teresa Walters
News-Chronicle: Symphony Review: Pianist Shines
Recordings: Pan Pipes Magazine: The Abbé Liszt: Sacred Piano Music. Teresa Walters, Piano
Record Journal (Hartford): Pianist Impresses Concert-Goers
The Meriden Record, (CT): Music All Around Us
---
Review Highlights - Spring 2005
"Teresa Walters - Magic Fingers!"
- Urban Tulsa Weekly
June 9-15, 2005
"Virtuoso Teresa Walters in Celebrity Piano Concert: Bravo!"
- Intermission Magazine, Tulsa, OK
June 2005
"Teresa Walters: Eight Notes…Eighty-eight Keys…Unlimited Possibilities!
Thank you, Island Center, for bringing us such a Stellar Performer"
- Virgin Islands Council on the Arts Bulletin
March 6, 2005
---
Teresa Walters's Music is Timeless and Universal
Bulletin: Manila,Philippines
By Oscar Suarez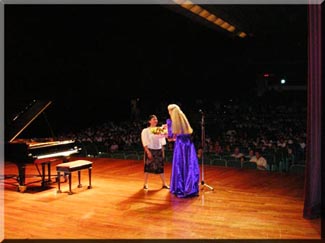 "This year, the PCU Community was privileged to host the Teresa Walters Piano Concert - an experience which surely fascinated many who attended the concert held at PhilAm Life Auditorium. Acknowledged by music lovers here and abroad for her spiritually uplifting performances, her concert featured the sacred piano pieces of composer Franz Liszt as well as music by Brahms, Rachmaninoff and Gershwin. It was indeed a privilege for us to hear Ms. Walters perform live on stage. This was one musical event not to be missed and which comes our way very rarely. Ms. Walters' music, as described by an observer, is "Timeless and Universal", making this performance unforgettable."
---
Pianist Shares Musical Expertise at Performance
Radnor, PA: Arts and Entertainment Loquitur
By Katie McNulty
"Her Soul played the Music. Her hands just touched the keys."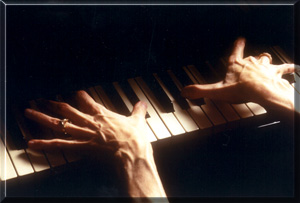 "Award winning and internationally acclaimed pianist, Teresa Walters performed in our area on Sunday, September 26th at the Mansion at Cabrini College. Teresa Walters graced the community with her exclusive talent and played the piano with great passion and full emotion. The mansion was the perfect setting for this event. As the music echoed off the detailed walls of the mansion, you could picture a scene in your mind from the late eighteen hundreds. One of the famous composers played for a room full of wealthy people as they enjoyed a magical evening.

Walters played classics by Rachmaninoff, Brahms, Liszt and Gershwin. Her hands gracefully glided over the keys so perfectly it looked as if she were touching air. Walters opened her program with a quote, "For Heights and Depths no Words can Reach, Music is the Soul's Own Speech." This is clearly evident as the audience watched Walters perform. Audience members can feel the emotion in her soul as she strikes each key. She brings life to the music. Listeners will be able to understand the words unspoken through the melodies of the music. Viewers could feel the power of life and death within each piece. Those present could feel the joy and the pain as she expressed the passion on her face. Her soul played the music, her hands just touched the keys."
---
Pianist Teresa Walters at Lancaster Opera House
Lancaster, NY

"Dazzling!"

---
"World Renowned Pianist Provides a Magical Night at the Playhouse"
The Chronicle, Cumberland County, TN

"Her music tugs at your heart immediately, sweeps you up in thunderous crashing chords and then touches you with tender melodic lines. This was one of the most magical nights you will ever spend mainstage with a concert pianist."
"Teresa Walters, 'one of the world's most significant pianists' (Austrian National Television Review) performed in concert on March 5 at 7:30 pm at the Cumberland County Playhouse. Walters plays piano in the grandest of Romantic styles. An authority on Franz Liszt, Walters has performed on six continents and in most of the 50 United States. "We are fortunate to be part of her World Tour 2004," said Charles Irvin, concert series administrator at the Playhouse. Her performance officially opened the 2004 Playhouse Season.
Miss Walters's program for the evening featured three of the top ten Romantic piano pieces: The Concerto No. 2 in C minor by Rachmaninoff; Hungarian Fantasy by Liszt; and the Concerto No. 1 in B-flat minor by Tchaikovsky. She is wonderful at explaining the roots of the music she plays and making the audience feel at home with her selections. The audience was particularly impressed by the big pieces, the big sounds, the stacked and double-stacked chords Miss Walters offered up with ease.

Walters is a tall, statuesque performer with an expansive reach of the keys enabling her to make the most of the massive chords and nationalistic themes that characterize the Romantic Movement in music. Her music tugs at your heart immediately, sweeps you up in thunderous crashing chords and then touches you with tender melodic lines. The point is to make you feel at one with the music. This was one of the most magical nights you will ever spend mainstage with a concert pianist."
---
"Piano Concerti a Huge Success"
The Station, Morristown, NJ
By Jennifer Linne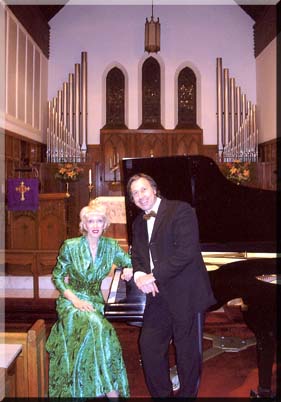 "On Monday, March 29, piano virtuosi Teresa Walters and Richard Frank performed for a standing-room only audience in the Mahoney Library Octagon at the College of Saint Elizabeth. The program featured concertos by Rachmaninov, Tchaikovsky and Liszt. The artists performed the difficult works on two Steinway pianos, with Dr. Walters performing the solo piano parts and Mr. Frank performing the orchestral accompaniments. Mr. Frank is President and founder of the Liszt Society of Japan and Switzerland.
The artists received standing ovations after each musical work. In the days preceding the concert, Dr. Walters spoke to music classes about her life as an international concert pianist and her love for music. After the concert, the audience was invited to meet and speak with the artists over light refreshments.

Dr. Walters has performed as a recitalist and orchestral soloist on six continents in recent years, and is in great demand both nationally and internationally. Among many prestigious concert venues, she has performed at Carnegie Hall in New York, Wigmore Hall in London, the Australian International Conservatorium, and Moscow's Great Hall. Next season, she will perform for the first time in Manila, Hong Kong, and China as well as perform as piano soloist with orchestras in Russia."
---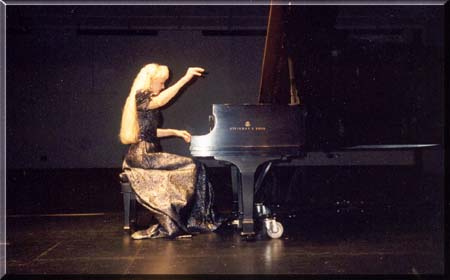 "Encore! Pianist Teresa Walters is designed to blow you away."
Niagara Life Magazine, Ontario, Canada
October-November Issue

"Nimble Fingers Play Music of Comfort and Joy"
The Buffalo News


"MÚSICA ERUDITA: Classical music afficionados were given a unique opportunity to hear Concertos by Tchaikovsky and Rachmaninoff interpreted by Teresa Walters, one of the world's leading contemporary pianists. It was a brilliant and knowledgeable performance."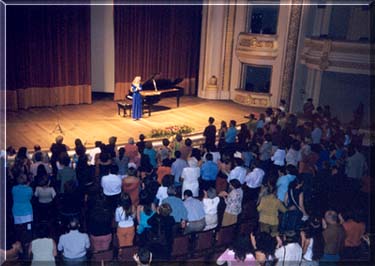 A Cidade,
Ribeirão Preto, Sao Paulo, Brazil

"Teresa Walters presented an exciting and stunning evening of piano music. The audience was enriched by her enormous musical gift."
Springfield News
---
"Teresa Walters Tours Brazil"
"North American pianist presents works of Russian Romantics at Theatre Pedro II"

A Cidade: Cultura
Ribeirão Preto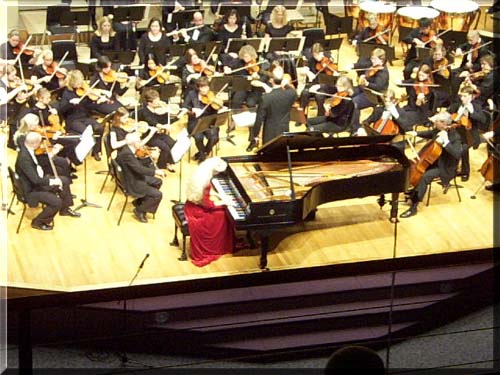 "Great classical interpreters with renowned qualifications are rare. All the more fortunate for the public of Ribeirão Preto to be offered the unique opportunity to appreciate the works of Tchaikovsky and Rachmaninoff as interpreted by Teresa Walters, one of the world's great international pianists. The North American pianist performed at the Theatre Pedro II, presenting Rachmaninoff's Concerto No. 2 in C minor, Op. 18 and Tchaikovsky's Concerto No. 1 in B-flat minor, Op. 23. In this style of repertoire, Rachmaninoff and Tchakiovsky stand as musical icons. The artist explained that Rachmaninoff's famous concerto was composed during a time of personal and professional rehabilitation in the composer's life. Background to this music presents an optimal opportunity to better understand two of the world's most complex composers.

"This represents the pianist's second concert tour in Brazil. Included in this tour is her participation in special anniversary festivities in the city. Walters explained the importance of integrating this celebration with the billboard in the back of the auditorium which reads, "We are the Builders of an Ethical World." Walters stated, "This is the mission of great music in today's world." The pianist credits music with the capability of promoting better understanding and good will among nations. "Music is the universal language," she believes, "and it is a gift of God."
---
Even in this music capital of the world, it is rare to experience a musical event of such transcendental beauty and lasting impression. Paying tribute to the anniversary of Franz Liszt's birth in a televised recital at the composer's birthplace, the stunning American pianist Teresa Walters provided a spell-binding musical evening for a standing-room-only audience. Seated in the first rows were prominent dignitaries from all areas of Austrian life. If the pianist's playing on this occasion is the standard of her art, her growing reputation as one of the world's most significant pianists is well earned.
Walking onstage in a concert gown of ruby velvet, the telegenic pianist mesmerized her audience with a program entitled "Liszt and Literature" incorporating the composer's secular and sacred music. Teresa Walters is that rare musical phenomenon - a pianist born to the instrument. With a virtuoso's vision and a poet's soul, she created a magic with the music that would have delighted Liszt himself.
Following a standing ovation, Walters was presented with gifts and momentos from dignitaries in attendance, including a limited edition Liszt watch from the President of Austria's Liszt Society and a framed art original of Liszt's birthplace by Burgermeister Alois Nohrer. After a private tour of the Liszt Museum, the pianist was guest of honor at a celebratory dinner held in the convivial atmosphere of a Burgenland wine cellar.
---
International Acclaim for Teresa Walters' New CD
The Abbe Liszt, Vol. 2: Sacred Piano Music & Sonata in B minor
- The Budapest Sun
"American concert pianist Teresa Walters celebrates Liszt's Birthday with prestigious European recitals this month. These performances coincide with the release of her second CD in the Abbé Liszt Series, devoted to Liszt's rare, little-known sacred piano works. Her first volume was nominated for the Hungarian Liszt Society's Grand Prix du Disque. Her new CD includes selections from Liszt's Harmonies Poétiques et Réligieuses (Invocation, Pensées des morts, Hymne du Matin, Hymne de la Nuit, L'Hymne du Pape), Ave Maria d'Arcadelt, Alleluia, and Sonata in B minor. Walters' new CD, recorded at The Academy of Arts and Letters in New York, demonstrates her great understanding of the composer and her sensitivity to his message. She glides across the Steinway at times with a sweeping energy and gusto, playing effortlessly with power and intensity. In the Hymn de la Nuit, the tone is more muted, somber and atmospheric with Walters' technical skills on display. The key of F Major is employed in both the serene Ave Maria d'Arcadelt and the majestic Alleluia, where her fingers give off sparks and Walters takes the keyboard into orbit."
---
"On the heels of her second CD in The Abbé Liszt Series, the keyboard virtuosity of Teresa Walters has earned her special honor. Her taste in Liszt is adventurous. Walters is a specialist in the Liszt's lesser-known religious music, written toward the end of his life when the flashy Hungarian pianist and composer (1811-1886) surprised his huge public by taking vows of the Roman Catholic Church. The CD is devoted to the composer's sacred music and his masterwork Sonata in B minor. Teresa Walters earns high marks from critics for her interpretations."
- The Sunday Record (NJ)
---
"World-renowned pianist Teresa Walters pays tribute to the music of Franz Liszt performing the selections on her latest CD, entitled Liszt: Sacred Piano Music and Sonata in B minor (Archangelus Records Release #79772). Prolific pianist Walters and Liszt have a truly harmonious and amorous relationship. This concert pianist who has played all over the world keeps Liszt close to her heart."
- The Telegraph (IL)
---
Ongaku No Tomo, Japan's Leading Music Magazine
Standing Ovation for American's Japan Debut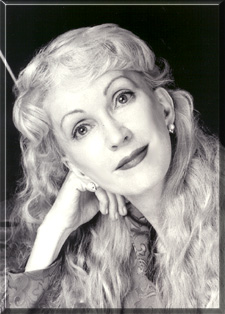 "American pianist Teresa Walters, recognized internationally as a specialist in the music of Franz Liszt, performed an all-Liszt recital in the first performance of her Japan tour. The first portion of the program featured works on religious subjects, including Three Hymns, selections from Harmonies Poétiques et Religeuses, Ave Maria d'Arcadelt and Alleluia. The final portion of the program featured Liszt's Sonata in B minor. Liszt's religious works demand not only a structural understanding but also an ability to empathize with Liszt's religious sensibilities which pervade these works. TERESA WALTERS' performance conveyed just such powerful feeling and intensity. Her affinity as a pianist for the composer's innermost feelings and ideas was conveyed to the audience so passionately that she became a direct messenger of Liszt's thoughts. In the Hymn of Morning, one could palpably sense the morning light dawning and streaming down from the skies. In the Hymn of Night, she created a quietly falling curtain of evening, evoking a sensuousness and rapturous quality emanating from a dreamlike meditative state. The audience left with a feeling of ecstasy, so spiritually powerful was her interpretation of the very essence of Liszt's music."
---
The New York Times
Pianist: Teresa Walters
"A music ready, willing, and able to make the grand gesture, TERESA WALTERS tackled a program of large-scaled, big-boned pieces, and she sailed through them with an easy fluency that made each one sound like child's play. For her major effort, Walters offered the Liszt Sonata. There was much to admire. The crashing octave runs were all right on the mark. Not a note was smudged in the pages of intricate passagework, and her general conception had all the requisite sweep, power, and warm sonority. The program also included Bach-Busoni, Granados, Ben Weber and Leonardo Balada. Each piece received the same immaculate treatment."
---
The London Times
Strength and Agility
"For her Wigmore Hall debut, TERESA WALTERS spared herself nothing in an enormous programme which included Beethoven's Op. 78 as well as Bartok and Liszt sonatas. The Beethoven was given a relaxed interpretation, with deft use of the una corda pedal, a contrast indeed to the violence of Bartok's controlled explosion. Here Walters seemed most comfortable, controlling the outer movements with a dynamic, driving momentum, taking the fruitful approach in the acerbic central movement. With the Liszt, her playing revealed an enormous talent."
---
"TERESA WALTERS, noted American pianist, presented a recital Saturday night at the Concert Hall of Jerusalem. The program included Beethoven's Sonata Op. 78, the Sonnets of Petrarch of Liszt, and the Bartok and Liszt sonatas. Her playing was poetic and artistic in the Beethoven Op. 78. Her performances of Liszt and the Bartok were marvelous. As close to perfect as I hope to hear. I look forward to her return to Israel."
---
"Pianist TERESA WALTERS presented a poetic, captivating performance. The audience responded with great enthusiasm to her sensitive interpretation."
---
Kansai Yamamura Review (Japan)
"To experience Teresa Walters in performance is to understand the universal appeal of this visionary American pianist. When she walks onstage, her intense musicality fills the atmosphere of the entire concert hall like a beautiful musical fragrance. Her playing captivates the listener as only an artist completely devoted to music can do. In a virtuoso program of great musical contrasts, she both filled the hall with powerful, thundering sound and with the most exquisite delicacy of tone, like soft feathers floating in the wind. In the grand tradition of Franz Liszt, she is a pianist with rare gifts."
---
"TERESA WALTERS appeared as Melisande with her golden hair caressing her red gown."
---
"Teresa Walters is a splendid musician whose marvelous technical prowess and rich expressive resources create music of intimate introspection, orchestral grandeur, themes appearing in ever-varying guises, and the most minute inflections of color, both loud and soft. The "Années de Pelerinage" (Years of Pilgrimage) fared well in her hands, which easily managed Liszt's shimmering cascades of luminescence suggesting the fountains of the Villa d'Este. And Walters transformed the delicate fluttering of birds' wings into glistening tremolos in St. Francis of Assisi's Sermon to the Birds."
---
New York Concert Review
Teresa Walters, Piano
"TERESA WALTERS all-Liszt program at Merkin Hall on March 23 showcased some of Liszt's familiar works as well as a big helping of rarities from his sacred music genre. I first got to know the opening work Invocation from Harmonies Poétiques et Religieuse, from a magisterial recording by Aldo Ciccolini. For my money, Teresa Walters took the music farther, technically and spiritually. Walters has a huge, rolling sound that never splinters or becomes percussive in the least, and a natural inclination to spin long lines that flow freely to their destinations. She makes music like an eagle surveying the landscape. Her miraculous playing had moments of great eloquence and deep feeling. Tremolos were miraculously sustained in the way Walters magically transformed the keyboard into a resonating heavenly marimba. It was a transcendental performance."
---
"The Morris Choral Society and Orchestra with Teresa Walters as soloist produced a vibrant performance of Beethoven's Choral Fantasy. Pianist TERESA WALTERS played the solo passages, including the long opening cadenza, with a meditative legato that put one in mind of a halo surrounding the artistic utterances. Even the most sprightly passages rang with solemnity. She played extremely well, her head ecstatically thrown back. The Chorus, when it made its entrance, clearly had a good time."
---
American Record Guide
The Abbé Liszt: Sacred Piano Music of Franz Liszt, Teresa Walters, Pianist
"This new Archangelus disc is the first in a series devoted to the piano music of the composer's last 21 years. This well-planned recording covers some familiar ground as well as some comparative rarities. TERESA WALTERS seems committed to this repertoire and has the technique and imagination to bring it off. The works offered here display a spiritual world expressed with the utmost simplicity combined with the most complex virtuosity. Her competition is virtually nil; Walters communicates this music very well. She also supplies informative notes and has been well-recorded."
---
Press Gazette: Green Bay, Wisconsin
Pianist Sparkles With Symphony
"An excellent pianist and a world premiere were the highlights Saturday night as the Green Bay Symphony Orchestra presented its final concert of the season. The pianist was TERESA WALTERS, an elegant young woman who played Beethoven's Piano Concerto No. 4 in G Major with consummate elegance and grace. Her approach throughout was lyrical and poetic. This serene and highly successful interpretation was matched successfully by conductor and orchestra. In the first movement cadenza, Walters knit together the disparate sections well. Her second movement was languid and mysterious, while the third showed Walters could be intense, even feisty, if called upon. The overall mood was one of graceful composure and appealing lyricism."
---
Pan Pipes Magazine - Recordings
Piano Works of Liszt, Fauré, Chopin, Debussy. Teresa Walters, Piano
"Teresa Walters concertizes internationally, specializing in the music of Liszt. On this disc, she performs pieces beginning with the famous Hungarian Rhapsody #2 and the Liebestraum, going on to the later part of his life when he turned to the church, taking orders as an Abbé. Walters meets the bravura demands of the first group with blazing technical skill combined with beautiful tone and phrasing. The more introspective sacred numbers are treated with sensitivity and attention to color. Between the two groups she plays three Chopin Preludes, Debussy's Serenade for the Doll, and Fauré's Song Without Words with delicacy or power as required. This disc offers a real contrast of styles and moods - both are extremely worthwhile."
---
"Opening the anniversary season Sunday night at Lincoln Center, orchestra and soloist played to a full house. The musical selections reflected a spirit of ascent and triumph. The full orchestra took the stage for Beethoven's Fifth Piano Concerto, with TERESA WALTERS as soloist. In this performance, soloist and orchestra created a stunningly energetic camaraderie. Pianist TERESA WALTERS performed the concerto with much power, grace, and precision. She exhibited great control in the arpeggios sections, where every note was distinct."
---
Bach-Busoni Chaconne, Rachmaninoff's Op. 23 Preludes, Lili Boulanger's Trois Morceaux Pour Piano, George Walker's Variations on a Kentucky Theme, Liszt's Harmonies Poetique et Religieuses.
"BIG MUSIC FROM BIG HANDS would be an apt description of TERESA WALTERS' recital. Her execution was flawless. But it went far beyond that. Walters is a colorist who made the Impressionist label stick on Rachmaninoff and produced Liszt performances that made Debussy sound like an imitator. Walters clearly has a point of view about Liszt and his successors and about how to play them. Monstrous technical requirements, so well executed by Walters, lay partially obscured by her esthetic sensibility. The effect was to connect smaller units into larger statements, revealing the virtuosity required. Walters' virtuosity and pedalling combined the units into a single larger entity, so what she accomplished was structural as well as coloristic. When it came down to Liszt, in Walters' hands, he became proto - everybody else on the program. What was revealed in her probing program was that Liszt was not only an innovator, but paradoxically the summation of all who followed him."
---
News-Chronicle
Symphony Review: Pianist Shines
"The Symphony kept company Saturday evening with a stunningly beautiful and talented pianist named TERESA WALTERS. The opening selection of the evening was Schumann's Piano Concerto in A minor, performed in the lyrical, personally inimitible style of soloist Teresa Walters. Declining to conform to the traditional "bombast" school of interpretation, she emphasized the composition's lyricism, sensitivity and intelligence, attributes which she, herself, appears to possess in abundance."
---
Recordings: Pan Pipes Magazine
The Abbé Liszt: Sacred Piano Music. Teresa Walters, Piano
"This disc offers compositions spanning most of Liszt's life, with a wide range of styles from the virtuoso display we expect from Liszt to technically more restrained harmonizations of chorale melodies. However, the flashy technical passages here seem less obviously bravura and more in service to the music than those of many other of his compositions. TERESA WALTERS is a fine pianist with rich, even tone, an excellent sense of line, and a technique which more than meets the demands of this music. The variety and balance of the compositions she selected make it exceptionally worthwhile."
---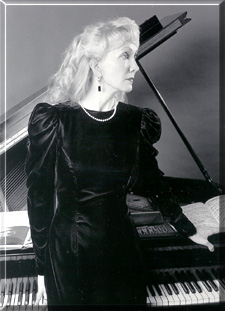 "TERESA WALTERS, pianist, greatly impressed an enthusiastic audience in a program of Bach, Granados, Ben Weber, and Liszt. The pianist showed tremendous resources of physical and mental power, a formidable technique and interpretive gifts. The difficult concert revealed rare stamina for any artist. In earlier days, we would have said, for a woman. Walters' long, strong fingers proved equal in any chain of fast, loud octaves, at a sustained forte. Mentally, she kept structurally clear and beautifully articulated the most intricate thicket of repeated phrases. The Bach-Busoni Chaconne brought out Walters' depth of tone and sense of mission. The massive work was both thoughtful and thought provoking. In the Spanish idiom, "The Maiden and the Nightingale" and "Los Requiebros" demanded and received ingratiating coloration. Two contemporary pieces seemed especially dear to the soloist. Balada's "Persistencies", represented by Walters as "computer-like" was imaginatively performed. Only a virtuoso pianist could possibly attempt it. Walters gave the concluding Liszt Sonata the most polished presentation of the evening. Exquisite soft tones for the rapturous soft melodies, brilliant thunderous runs, magnificent octave passages, and notable elegance mark Teresa Walters as a most distinguished artist."
---
"The enthusiasm of notable musicians was aroused by the unusual technical prowess and expressive powers of pianist TERESA WALTERS. Tall and slender, with a wealth of waist-long blond hair, Walters wore a white gown for the concert. Displaying astonishing ability and amazing stamina, she performed a demanding program of works by Beethoven, Chopin, Debussy, Paganini-Liszt, and Samuel Barber. Almost always, the pianist sat erect before the open Steinway, infrequently looking at the keys, even in very fast, complicated passages. Her relaxation undoubtedly accounted for her exceptional singing tone and warm sonorities in the bass. To this reviewer, her finest playing was the Sonata, Opus 26, by Samuel Barber. Her playing conveyed deep feeling. She thoroughly understood the work and conquered its many difficulties, winning her audience. The Adagio mesto welled up as a fervent and very beautiful petition. The jazzy theme successfully augmented the last movement. Clarity, grace and sheer loveliness built to a final huge climax. The intensely gratified audience was treated to an additional encore from a Haydn Sonata. This she played with consummate skill."