Love of Music Celebrated on Valentine's Day
Mortarboard
Morristown, NJ
February 14, 2008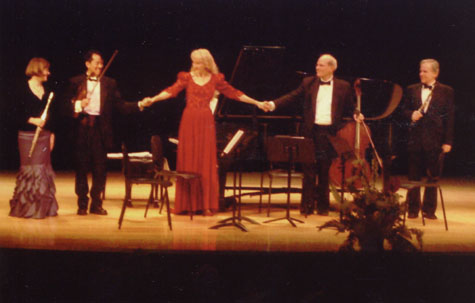 "The College of St. Elizabeth warmly welcomed a large music-loving audience to its special Valentine's Day Concert on February 14, 2008 at the newly constructed Dolan Performance Hall on campus. The evening's performance featured Teresa Walters, renowned pianist and Artist in Residence and friends from the New Jersey Symphony Orchestra: Robert Ingliss, oboe, Kathleen Nester, flute, Jonathan Spitz, principal cello, and James Tsao, violin. The ensemble performed a special selection of romantic and other musical bonbons by Schumann, Faure, Massenet, Gaubert, Telemann, J. C. Bach and other great composers. The performers received an enthusiastic standing ovation from the capacity crowd.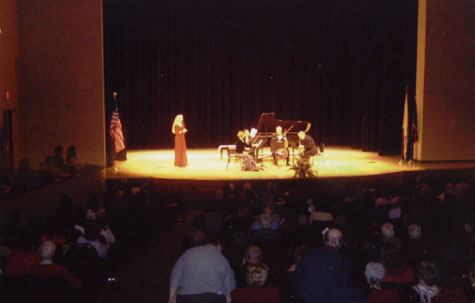 The event attracted not only students but also many in the surrounding areas who decided to spend their Valentine's Day evening listening to inspiring classical music instead of celebrating it with the more traditional approaches. Sponsored by the Lectures and Concerts Committee and Second Century Lectures and Concerts Series, the amazing performance surely left the audience with a powerful feeling of delight and satisfaction."
Return to Critical Acclaim