We Want Her!
The Star-Ledger Online: NJ.com
November 3, 2008
By Kevin George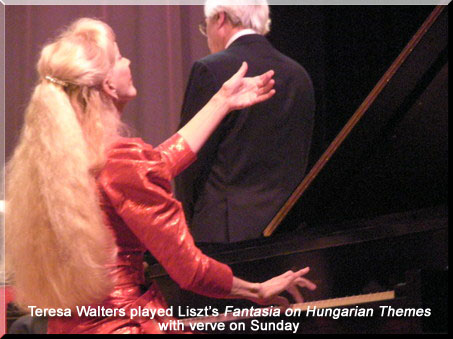 Soloing on piano with the New Jersey Symphony Orchestra, she played with a flair that was as dazzling as her sparkling ruby shoes.

Some virtuosos snarl and grimace. Teresa smiled and moved and tapped those sparkly pumps like she was channeling the composer, and he was liking what he heard.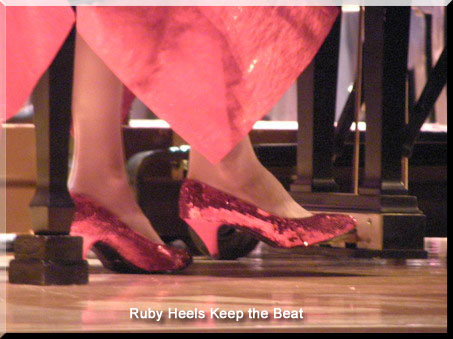 As her fingers danced and pranced along the keyboard, Teresa looked, and sounded, like she was having fun.

That was no accident.

"Part of my work is to build a larger audience for classical music," Teresa said after the concert in Dolan Performance Hall.

Besides, she noted, "you have to have fun when you play with a first-class orchestra and a wonderful conductor."

Teresa Walters has performed to glowing reviews on six continents; she plays Carnegie Hall and Lincoln Center, and famous venues in London, Paris and Moscow.

Later this month she will play Beethoven's Emperor Concerto with orchestras in Canada.

But her favorite composer is Franz Liszt.

"His music is difficult. But he so understood the human hand. Liszt had very athletic hands; he was noted for his technicality," she said. The composer's spiritual side also appeals to Teresa.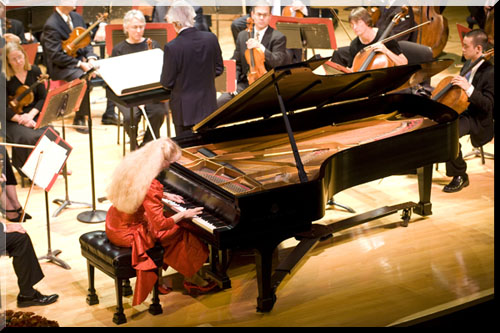 Sunday's program included more crowd-pleasers: Grieg's Peer Gynt Suite and Dvorak's "From the New World." The encore was Grieg's "The Last Spring."

And how did Teresa feel after her physically demanding Hungarian Fantasia?

"I'm hungry!" she said, flashing an elegant smile.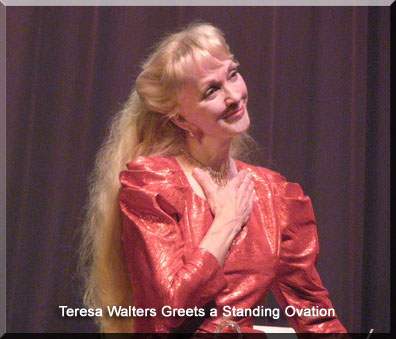 Return to Critical Acclaim