Bravo!
The Great Texas Arts Adventure, Texas Commission on the Arts
February 24, 2006
By Michael Bloodworth
"The performance by Teresa Walters at the Marshall Civic Center on Friday, February 24 was truly amazing. Hosted by the Marshall Regional Arts Council, the internationally acclaimed pianist performed a heart felt, passionate, and highly skilled concert."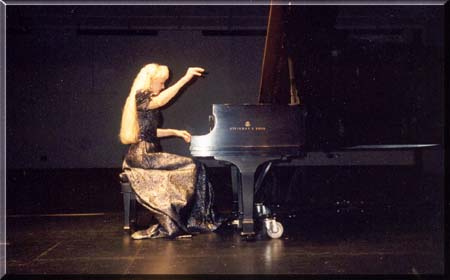 Return to Critical Acclaim