Teresa Walters: Internationally Acclaimed Pianist at Rocky Mountain College
Billings Gazette (Montana)
Rocky Mountain College will present internationally acclaimed concert pianist Teresa Walters in recital on Friday, Nov. 10 at 8:00p.m., in Taylor Auditorium of Losekamp Hall. The performance is to dedicate the newly-refurbished Steinway D Grand Piano that has been the jewel of Losekamp Hall since its purchase in the 1960's.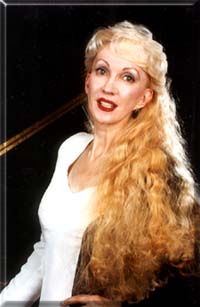 Walters, a Steinway Artist, will be performing the same recital here that she has been invited to perform in Europe at Esterhazy Palace in Eisenstadt, Austria under the patronage of the present governing Price Anton Esterhazy. This invitation came just weeks before her recent performance at Lincoln Center's Alice Tully Hall in New York.
Walters, who is described as "A splendid musician whose marvelous technical prowess and rich expressive resources create music of intimate introspection, orchestral grandeur, and the most minute inflections of color," (The Washington Post), is a veteran of the world's greatest concert stages, having performed at New York's Carnegie Hall, Wigmore Hall in London, the Salle Cortot in Paris, and the Great Hall of Moscow Conservatory. She has appeared as soloist and with orchestras in Vienna's Beethoven Festival, music festivals in Barcelona and Madrid, and in Jerusalem's Concert Hall.
Walters has a doctorate from Peabody Conservatory. In addition to maintaining an extensive international touring schedule, she is Artist-in-Residence at the College of St. Elizabeth in Morristown, NJ. In recent seasons, she has performed in most of the 50 states.