Pianist Specializes in Rare Liszt Gems
Daily Record
Concert pianist Teresa Walters will perform two commemorative concerts at Lincoln Center in New York. Walters is an international concert pianist who has peformed in major cities in the United States, Europe, Russia and Japan. She has also played at the Vatican in Rome. She is invited to present next season's annual anniversary concert for Liszt's birthday at the Franz Liszt Academy of Music in Budapest in October.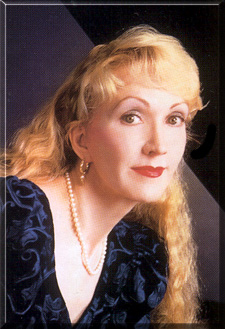 Raised in the Dutch Reformed Church, Walters is married to a Lutheran pastor. She holds a doctorate in music and is Artist in Residence at the College of St. Elizabeth, New Jersey's oldest four-year Catholic college for women.
By specializing in the sacred music of Liszt, Walters has a huge inventory of complex piano works to choose from. "I think the only composer who wrote more was Bach," she noted.
Walters' live concerts have been characterized by critics as "rapturous magnetism" and described as a form of religious meditation. One Tokyo critic at a recent concert by Walters left "with a feeling of ecstasy, so spiritually powerful was her interpretation of the very essence of Liszt's music."
Her first CD of Liszt's sacred piano music was nominated for the Grand Prix du Disque of the Hungarian Liszt Society. Her second, "Abbé Liszt" Volume 2, which contains many of the pieces she'll perform at Alice Tully Hall, is due out later this year.