Walters to Play Liszt Concert at Lincoln Center
The Bergen Record
Internationally acclaimed concert pianist Teresa Walters has received a prestigious invitation to perform a solo piano recital at Esterhazy Palace in Eisenstadt, Austria under the patronage of the present governing Prince Anton Esterhazy. The invitation comes just weeks before Walters' scheduled performance at Lincoln Center's Alice Tully Hall in New York. Although this will mark her Lincoln Center debut, having performed at venues including New York's Carnegie Hall, Wigmore Hall in London, the Salle Cortot in Paris, and the Great Hall of Moscow Conservatory. She has appeared as soloist and with orchestra in Vienna's Beethoven Festival, music festivals in Barcelona and Madrid, and in Jerusalem's Concert Hall.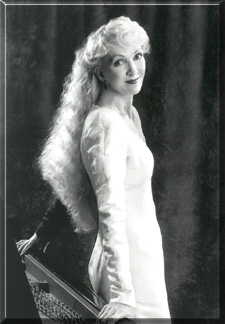 "I am absolutely delighted by the invitation to perform at Esterhazy Palace," Walters commented. "The Esterhazy royal family of Austria has long been esteemed for producing some of the greatest music patrons in the history of the world." She added that the great composer Josef Haydn worked in their employ for almost 30 years. "It will be a great honor for me to perform in his shadow." For this concert, however, Walters will not be performing Haydn's music; she was requested to present an all-Liszt recital featuring some of his rare sacred words - a repertoire for which she has become internationally celebrated in the past few years, representing all-Liszt tours of Australia, Switzerland, Japan and Hungary.
Walters' Lincoln Center Liszt recital will feature the composer's "Sonata in b minor" as well as selections from Harmonies Poetiques et Religieuses, "Three Hymns," an "Ave Maria" and "Alleluia," all of which she recently recorded for Archangelus Records.
Walters holds a Doctorate from Peabody Conservatory. Awarded an International Graduate Fellowship for a year of study in Paris, she interviewed Nadia Boulanger, the subject of her dissertation.
In recent seasons, she has performed in most of the 50 states and also donates a portion of her time each season for benefit recital residences in Appalachia.
Walters is a Steinway Artist and is recording a series of releases for Archangelus Records featuring the sacred piano works of Liszt. The first two albums in The Abbé Liszt series have been nominated for the Grand Prix du Disque of the Hungarian Liszt Society.