Drawn to the Solemn Side of a Pianist Known for Flash
Here and Now - N.J. Arts
By Jim Beckerman
The Sunday Record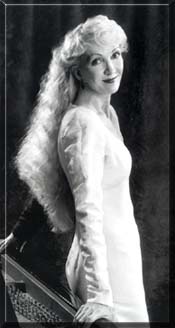 "Celebrated pianist Teresa Walters earns high marks from critics for her interpretations of the music of Franz Liszt. Her taste in Liszt is adventurous. Walters is a specialist in the Hungarian composer's lesser-known religious music."
Her keyboard virtuosity has won her a special honor: She's the first American pianist invited to perform three annual Liszt birthday concerts, including an Oct. 22 concert at the sumptuous Esterhazy Palace in Liszt's native land. She'll also play in Raiding, Liszt's birthplace, and at the Liszt Academy and Memorial Museum in Budapest. "I'm really excited about it, obviously, and I feel very honored and humbled, because the tradition is so rich," she says. "It's almost like a religious pilgrimage."
The concerts come on the heels of the second CD in her "Abbé Liszt series," devoted to the composer's sacred music, which was written toward the end of his life when the flashy Hungarian pianist and composer (1811-1886) surprised his huge public by taking vows of the Roman Catholic Church.
"No one has really known what to do with these works," Walters says. "They were too flashy to be heard in the church at Mass, and they were too religious for the concert stage. But the music is beautiful. I've been exploring it for the past four or five years, and I've been amazed at the reception."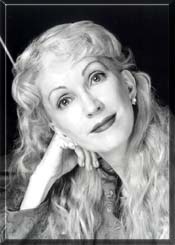 The child of Nebraska farmers who began playing piano when she was 4, Walters says she's always had a special affinity for Liszt. It may have to do with his qualities of showmanship: Liszt has sometimes been compared to today's rock stars because of his energy, flamboyance, and hordes of fans.
Then again, it may just have to do with his fingers - which happen to be just Walters' size. "The music just fits my hands so well," she says. "I was in the Liszt Museum a few years ago, and there was a cast of Liszt's hand, and I was amazed, because physiologically it was so close to my hand. It looked like a cast of my hand. He was a 19th century man, so I suppose men were a little smaller than in this century." Though her hands may be perfect for Liszt, the rest of her presents certain problems, Walters says.
Standing 5-foot-10 and weighing 120 pounds, she relies on her mother, an expert seamstress, to design her stage clothes. These original creations have become a cherished part of her performances, and she's already looking ahead to what she'll wear at the Esterhazy. Red velvet, she says. "It's a very regal color. The hall is very elegant, and there's a lot of gold leaf there, I hear. I think red velvet goes good with anything."