Celebrating Liszt's Birth
By Lucy Mallows
The Budapest Sun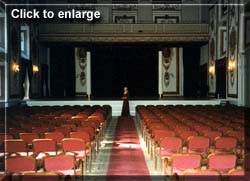 In honor of Franz Liszt's birthday, American concert pianist Teresa Walters will perform a special concert of the composer's works at Budapest's Music Academy on October 21. She has been invited to present the Anniversary Concert.
Walters is invited to perform three prestigious European recitals in October and will perform the all-Liszt recitals in a two-day period beginning with a matinée performance at 11am in Budapest on Saturday 21 October. That evening, on the eve of the composer's birthday, she will perform at Liszt's birthplace in Raiding, Austria. For October 22, the anniversary of the composer's birth, she received an invitation to perform at Esterházy Palace in Eisenstadt, Austria, under the patronage of the present governing Prince Anton Esterházy.
These performances coincide with the release of her second CD in The Abbé Liszt Series, devoted to Liszt's rare, little-known sacred piano works. Her first volume was nominated for the Hungarian Liszt Society's Grand Prix du Disque.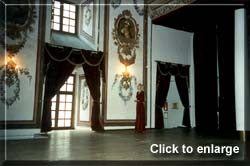 The invitation to perform at Esterházy Palace came just weeks before her all-Liszt recital at Lincoln Center earlier this year, which won a standing ovation from a capacity crowd. Her program will include selections from Liszt's Harmonies Poétiques et Réligieuses, Romance, Sonnets of Petrarch and St Francis of Assisi's Canticle of the Sun.
In addition to some of the music she will perform for the birthday concerts, her new CD includes the composer's Ave Maria, Alleluia and Sonata in B Minor. Walters' new CD, recorded at The Academy of Arts and Letters in New York, demonstrates her great understanding of the composer and her sensitivity to his message. She glides across the Steinway at times with a sweeping energy and gusto, playing effortlessly with power and intensity in the opening Invocation. In Hyme de la Nuit, the tone is more muted, somber and atmospheric with Walters' technical skills on display. The key of F Major is employed in both the serene Ave Maria d' Arcadelt, and the majestic Alleluia, where her fingers give off sparks and Walters takes the keyboard into orbit."