Virtuoso Pianist for Jamaican Recital
Jamaica Gleaner
April 18, 2008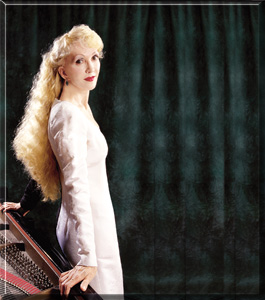 "Jamaicans will have an opportunity to hear one of the world's great concert pianists when she gives her first recital on the island on Sunday, April 20. The internationally-acclaimed Teresa Walters, of whose playing The Washington Post wrote, "Her hands create cascades of luminescence," will perform in the Jamaica Pegasus Hotel Ballroom in New Kingston. With her Jamaican debut expected to be a stellar musical treat, it is a must-attend for lovers of this genre.

The day following the gala concert, Walters will present a Masterclass for area students at the Caribbean's premier music school, the Edna Manley College of Visual and Performing Arts.

In recent seasons, Walters has performed on six continents and all over the United States, receiving exuberant praise for her solo recitals and performances as guest artiste with various orchestras. Her recent engagements in Russia as orchestral soloist earned her five curtain calls.

She is the first American pianist invited by Hungary to perform three prestigious recitals honouring the anniversary of Franz Liszt's birthday. In addition to recitals at the Liszt Academy of Music and Memorial Museum in Budapest, she performed at the Esterhazy Palace in Austria under the patronage of the present governing Prince Anton Esterhazy.

Her Liszt recordings have been hailed by Fanfare magazine as "a formidable display of technical dexterity and red-blooded power." The Budapest Sun wrote of her new CD: "Her fingers give off sparks and she takes the keyboard into orbit."

Among the world's greatest concert halls in which she has performed are New York's Carnegie Hall, Wigmore Hall in London, the Salle Cortot in Paris and the Great Hall of Moscow."