Life Enrichment Series Presents Teresa Walters in "Keynote Comments" Recital
The Tampa Tribune
February 16, 2008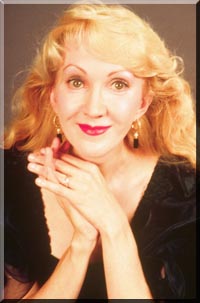 "Concert pianist Teresa Walters, recitalist and orchestral soloist, will be featured in the Life Enrichment Series at Florida College on February 21 at 8 PM. The concert will be held in Puckett Auditorium on campus and will feature works by various composers. Walters will present the concert in her popular "Keynote Comments" format, in which she speaks to the audience about the music before performing each work.

Whether performing for European royalty in Esterhazy Palace or fundraising for children's charities in Delhi, Teresa Walters is a musical ambassador at home and abroad. International tours in recent seasons have included Austria, Hungary Switzerland, Australia, Russia, Japan and Israel where the Jerusalem Post described her artistry as "Marvelous! As close to perfect as I hope to hear."

Other recent highlights include brilliant debuts in Manila and Hong Kong performances with the Romanian Brasov Philharmonic in celebration of their 125th Anniversary, a South American debut in Sao Paolo sponsored by Brazil's Serie International De Concertos in honor of International Women's Day, and an invitation to perform with the Bombay Orchestra at India's National Center for the Performing Arts. Under sponsorship of the Liszt-Kodaly Society of Spain, she performed the inaugural recital of the International Liszt Cycle in Zaragoza."