Music is Her Life
Rocky Mount Telegram
May 17, 2007
By Laura McFarland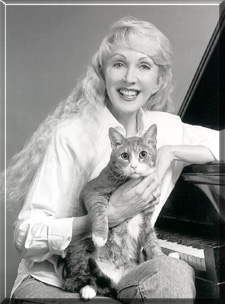 "Music is her life. Her love of music keeps the world-renowned classical pianist Teresa Walters traveling three-fourths of the year, playing in concert halls, palaces, college and community auditoriums in most of the 50 states and six continents. The other months, she is preparing the music she will perform when she goes back on tour.

"I think it is the ultimate language, the universal language. It is a great blessing to me as I travel around the world that there is always a way that I can communicate with people even if I don't speak their language," Walters said.

Language will not be a barrier when the world-renowned artist performs at 8 pm Saturday at the Dunn Center for the Performing Arts. This will be the final concert in the season's 2006-07 season. "There is nothing more beautiful than someone at the piano who really knows how to play. It is simply a wonderful cultural offering that we are pleased to offer this community," said Sheila Martin, executive director.

Most of the works Walters will perform are pieces by Hungarian composer Franz Liszt, whose works she has studied and come to love. Some are religiously based songs and speak to Walters's own spirituality. The music offers a message of comfort and joy that Walters hopes will capture the audience. "I hope to connect with their lives in some way, to offer something that inspires them, something they will take with them when they remember the evening. I want them to remember that music is a language that binds heaven and earth," said Walters.