American Pianist Tours Southeast Asia
Bangkok Post, Bangkok, THAILAND
March 2, 2007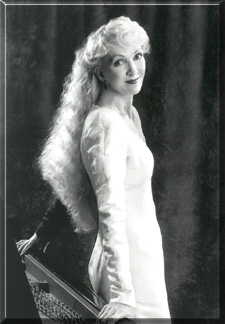 "Acclaimed American concert pianist Teresa Walters returns to Asia this month for a whirlwind tour to include appearances in Hong Kong, Taipei, Taichung, Bangkok, Chaingmai, and Tokyo. Her performances at Tunghai University in Taiwan on March 6 and at Payap University in Thailand on March 8 will constitute debut appearances in those areas for the pianist described as "an enormous talent" by the London Times.

Austrian National Television has described Teresa Walters as "that rare musical phenomenon - a pianist born to the instrument". Her performances around the world include Carnegie Hall and Lincoln Center in New York, the Salle Cortot in Paris, the Great Hall of Moscow and Jerusalem's Concert Hall. Widely respected as a specialist in the music of Franz Liszt, she has performed at Esterhazy Palace and at the composer's birthplace in Raiding as well as at the Liszt Academy of Music and Memorial Museum in Budapest.

Her repertoire list for Southeast Asia includes music by Brahms, Liszt, Gershwin and Lili Boulanger. In a statement released by her management, Walters is quoted as saying, "I am so pleased to return to Hong Kong and to Tokyo. This will be my first visit to Taiwan and Thailand and I am very much looking forward to performing debuts in those countries and also to sightseeing while en route."