Radio Filarmonia & Diario La Republica
Lima, PERU
November 20, 2006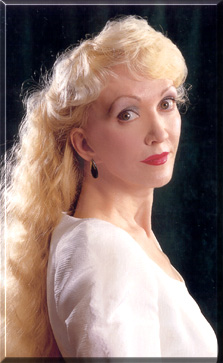 "The highly-acclaimed North American pianist Teresa Walters includes Lima in her annual South American Concert Tour this season. She is considered to be one of the greatest pianists of our time. Her Artist Residency in our city will mark her professional debut in this country and will conclude with a gala Centennial Concert on November 20 at 7:30 pm in Lima's Welch Auditorium.

In recent seasons, the world-famous pianist has performed as recitalist and orchestral soloist on six continents and in the world's finest concert halls, including Carnegie Hall in New York, Wigmore Hall in London, The Salle Cortot in Paris, the Grand Hall in Moscow, Jerusalem's Concert Hall and Australia's National Conservatory. Teresa Walters has been awarded high accolades for each of these performances. Austrian National Television calls her "a rare musical phenomenon."

Described by the international press as a natural virtuoso, Teresa Walters began to play the piano at five years of age. The Washington Post has written: "Her hands create cascades of luminescence. Teresa Walters is a splendid musician whose marvelous technical prowess and rich expressive resources create music of intimate introspection, orchestral grandeur, and the most minute inflections of color."

In a recent interview, Teresa Walters said: "The piano is an instrument that fascinates me because it responds directly to the complexity and the sensitivity of the human hand. It is like having a complete orchestra within my ten fingers." Walters also said that she is very honored to perform in Peru, a country she has read about since she was a small girl. She noted our nation's long and illustrious historical legacy and looks forward to a visit to Machu Picchu with her husband before resuming her international concert tours."