Amsterdam Area Community Concerts Features World-Renowned Pianist
Albany Times, Albany, NY
September 15, 2006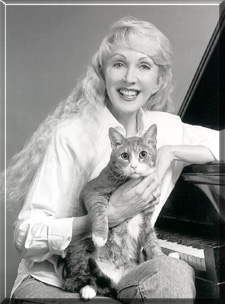 "The greater Albany area has the opportunity to hear one of the world's most highly-acclaimed concert pianists in recital on Sunday, September 17 when Teresa Walters performs for the Amsterdam Area Community Concerts organization in their opening concert of the season. Walters has performed around the world, winning numerous prizes and amassing rave reviews from both the national and international press.

Her recent Lincoln Center recital was awarded a standing ovation from a SRO audience and The New York Times wrote: "A musician ready, willing and able, Teresa Walters tackled a program of large-scaled, big-boned pieces, and she sailed through them with an easy fluency that made each one sound like child's play." New York Concert Review concurs: "Teresa Walters has a huge, rolling sound and makes music like an eagle surveying the landscape. It was a transcendental performance."

The pianist's recordings have been nominated for the Grand Prix du Disque and will be available at Sunday's performance.