Teresa Walters Performs for Chamber Music Society
The Augusta Chronicle, Augusta, GA
November 2, 2005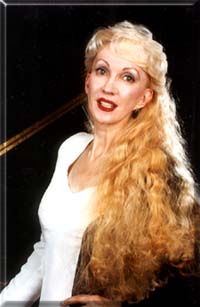 "The noted pianist Teresa Walters comes to Augusta for a concert sponsored by the Harry Jacobs Music Society on Friday evening, November 4 at Augusta State University. She enjoys a reputation as one of the world's finest pianists. She has performed around the globe: Carnegie hall, Lincoln Center, Paris's Salle Cortot, London's Wigmore Hall and Moscow's Great Hall as well as prestigious music festivals in Vienna, Spain and Australia. Her performances have been internationally acclaimed "Marvelous! As close to perfect as I hope to hear," wrote the Jerusalem Post. Ongaku No Tomo, Japan's leading music magazine, wrote: "Her performance conveyed powerful feeling and intensity. The audience left with a feeling of ecstasy, so spiritually powerful was her interpretation." Walters earned her Doctorate from Peabody Conservatory, and was awarded a fellowship for a year of study in Paris. The New York Concert Review reports: "This highly gifted Lisztian took the music farther technically and spiritually by her transcendental performance. She has a huge rolling sound and makes music like an eagle surveying the landscape. Her recent recordings have been nominated for the Grand Prix du Disque of the Hungarian Liszt Society."