Artist Performs Great Piano Tunes in Celebrity Piano Concert
Tulsa World
June 9, 2005
By James D. Watts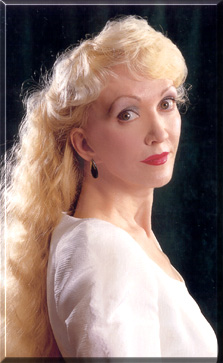 "Normally, a pianist needs two things to play Gershwin's "Rhapsody in Blue" or the Piano Concerto No. 2 by Rachmaninov. The first thing is a piano. The second thing is an orchestra. That's how these works are traditionally performed. However, Teresa Walters, the artist for the annual International Celebrity Piano Recital sponsored by the Tulsa Performing Arts Center Trust and the Sarkeys Foundation, will be doing these works strictly solo. 'The Rhapsody exists in an arrangement for solo piano, that Gershwin himself played and recorded', Walters said. 'I did my own transcription and arrangement of the Rachmaninoff in which I play the orchestral interludes that connect the solo piano parts. I call it Themes from Piano Concerto No. 2. Of course, I prefer to play this piece in its original version,' she said. 'But a lot of the piano parts are covered by the orchestral writing, and aren't as clear to the listener as they could be. I love this piece so much that I thought it would be an interesting challenge to take on. And it has been very well received by audiences.'"
Walters's performances of these works will be part of the program she presents Friday in the Performing Arts Center's Williams Theater. Rounding out the evening will be two other works- the Hungarian Fantasy by Liszt, and Brahms's Intermezzo, Op. 18, No. 2.
Walters will also serve as the judge for the Sarkeys Foundation's Young Pianists Competition, which begins at 9 a.m. Saturday in the PAC's Williams Theater. The competition is for musicians ages 11 to 14, who compete for cash prizes.
"I typically work with older students and musicians in master classes, so this will be an interesting experience for me," Walters said. "And we must do all we can to encourage young people to pursue their interest in great music, whether it leads them to a career as a musician or not."
Walters performs internationally in solo recitals and with orchestras. She just completed a two-week concert tour of Russia. She has been praised for her "marvelous technical prowess" by the Washington Post, which added that she created "music of intimate introspection, orchestral grandeur and the most minute inflections of color."
Walters is also considered to be one of the leading interpreters of the music of Franz Liszt. 'Some people think his music is too flamboyant and lacks substance,' Walters said. 'But what appeals to me was the study of his life, and the way he evolved as a musician. He started out as this traveling virtuoso, then fulfilled his lifelong dream of a life in the church and holy orders. It's his later music that appeals to me the most,' she said. 'It is very spiritual music, which is why it has not received as much exposure as some of his other works. It was thought too flamboyant for the church and too spiritual and solemn for the concert hall. So it fell into a kind of limbo.'
Walters has been working to retrieve these pieces from that limbo, one recording at a time. She has recorded two CDs in the Abbe Liszt Series, both of which were nominated for the Grand Prix du Disque by the Hungarian Liszt Society. 'I hope to have the third volume recorded within the year,' she said. 'But it is likely that this recording will not be entirely music of Liszt. My recordings that feature more than one composer have a tendency to sell better - I guess people think they are getting more variety for their money."