Volgograd Philharmonic Invites American Pianist
Volgograd (Stalingrad) RUSSIA
May 29, 2005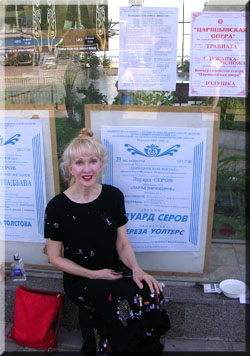 "Celebrated American pianist Teresa Walters will appear with the Volgograd Philharmonic at the Central Concert Hall today in a performance of Sergei Rachmaninov's Piano Concerto No. 2 in C minor, Op. 18. Considered to be one of the world's most gifted virtuoso pianists, Walters is in demand for both solo recitals and for her performances as guest artist with orchestras. In recent seasons, she has performed on six continents to great critical acclaim. Her international concerts this season include performances throughout North and South America, Europe and Asia as well as debuts in Hong Kong, China, Manila, and the Caribbean.
Recent highlights include performances with the Romanian Brasov Philharmonic in celebration of their 125th Anniversary, a South American debut in Sao Paolo in honor of International Women's Day, and an invitation to perform with the Bombay Chamber Orchestra at India's National Center for the Performing Arts. Under sponsorship of the Liszt-Kodaly Society of Spain, she performed the inaugural recital of the International Liszt Cycle Concert Series in Zaragoza.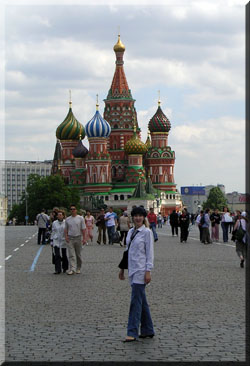 Teresa Walters's recent performance at Lincoln Center in New York won a standing ovation from a capacity crowd. She has performed on the world's greatest stages, including New York's Carnegie Hall and Lincoln Center, Wigmore Hall in London, the Salle Cortot in Paris, and Moscow's Great Hall. Her tours in recent seasons have taken her to Austria, Hungary, Switzerland, Australia, Japan, and Israel where the Jerusalem Post described her artistry as "Marvelous. As close to perfect as I hope to hear." She is the only American pianist invited to perform three prestigious European recitals honoring the Anniversary of Franz Liszt's birthday. In addition to recitals at the Liszt Academy of Music and Museum in Budapest, she performed at Esterhazy Palace in Austria under the patronage of Prince Anton Esterhazy. Her recital at Liszt's birthplace in Raiding was televised by Austrian National Television, who described her as "one of the world's most significant pianists."
Teresa Walters's recordings of the sacred piano music of Liszt have been nominated for the Grand Prix de Disque. The Budapest Sun describes her new CD: "Teresa Walters takes the keyboard into orbit." The New York Times has written of her live performances: "There was much to admire. The crashing octave runs were all right on the mark. Not a note was smudged in the pages of intricate passagework and her conception had all the requisite sweep, power, and warm sonority." The New York Concert Review writes: "She makes music like an eagle surveying the landscape."
Return to Symphony Press