The Finest Entertainment of the Season
The Southern Illinoisian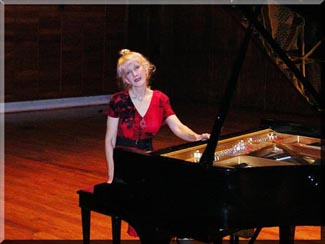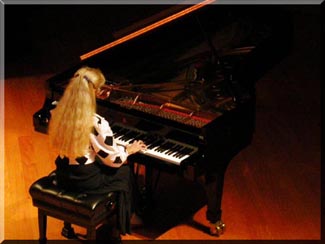 "Internationally renowned concert pianist Teresa Walters will highlight the Performance Series at Logan College with two recitals today in O'Neil Auditorium. A formal evening concert at 7:30 pm will be preceded by a 2 pm Matinee for students of the college. The mesmerizing performances by Teresa Walters on today's international concert stages inspire unanimous praise. Her biography could be written from the headlines alone: "Teresa Walters Plays Piano on Grand Scale" (The Cincinnati Enquirer). In recent years, she has performed as recitalist and orchestral soloist on six continents and in most of the 50 United States at venues including Carnegie Hall. She is the first American pianist invited by Hungary to present the Anniversary Concert in honor of Liszt's birthday. She is equally at home in major concert halls or in campus and community settings, where her inspiring "Keynote Comments" endear her to audiences."