Teresa Walters Piano Concert
Manila Bulletin: Entertainment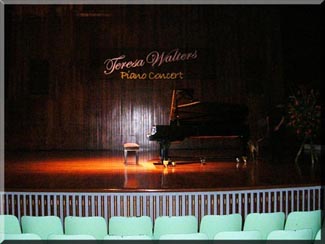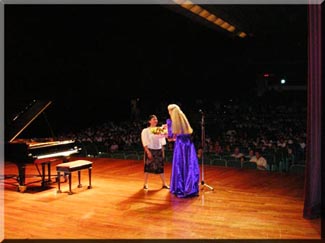 "Teresa Walters's piano concert at the PhilAm Life Auditorium in Manila will be sponsored by the Philippine University on November 23 at 3 o'clock in the afternoon. Walters is an internationally renowned pianist who is also an International Steinway Artist with a Doctorate from Peabody Conservatory of Music. This will be her first performance in the Philippines. The pianist is currently on concert tour in the Far East, and her next stop will take her to performances in Hong Kong and Mainland China."