Hong Kong Debut of North American Pianist
South China Morning Post
News Release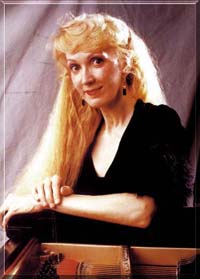 "The internationally acclaimed concert pianist Teresa Walters will perform at the Chinese University of Hong Kong on Thursday evening, November 25. Walters is described as "one of the world's most significant pianists" by Austrian National Television. In recent seasons, she has performed on six continents and in most of the world's major concert halls. The 7:30 pm performance at Lee Hysan Concert Hall will be the pianist's first performance in Hong Kong and will include works by Brahms, Liszt, Rachmaninoff and Gershwin. Her performances are making headlines around the world. The Jerusalem Post has written: "Marvelous! As close to perfect as I hope to hear." The American Record Guide writes: "Her competition is virtually nil". Widely considered to be one of the world's most uniquely gifted virtuoso pianists, Walters is rapidly becoming one of the most widely traveled concert pianists in history."