Teresa Walters Tours the United States and Europe
"Life and Leisure in Central New York":
The Post-Standard, Syracuse, NY
By David Ramsey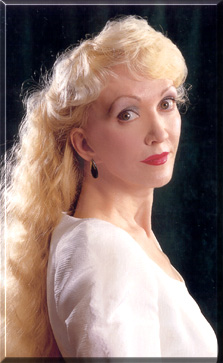 "Teresa Walters arrives in Syracuse during a wide-ranging international tour this season. The metropolitan New York resident is traveling throughout the United States and Eastern and Western Europe, playing solo recitals and orchestral concertos with symphonies here and abroad.

Walters looks forward to performing a diverse mix of piano music at Wednesday's recital here in Syracuse. Walters will perform compositions by Beethoven and Liszt and also leaps into the 20th century for her solo take on George Gershwin's Rhapsody in Blue, which is better known in its orchestral version.

She has recently studied Gershwin's solo recording of "Rhapsody" from the l930's. She's a bit puzzled by Gershwin's remarkably, and perhaps needlessly, fast playing. She wonders whether he worried about running out of recording time. She has been dazzled by his imagination. "Rhapsody" was written by a pianist, Walters says, and offers a chance to reveal the piano's great charm.

Her recital ends with Liszt's Hungarian Fantasy and Canticle of the Sun. Walters is a versatile performer, but she returns again and again to Liszt. "He was a consummate romanticist," she says. "I am always intrigued by both his music and his life. He had perhaps the most fascinating life of all the great composers. He always kept growing as a person, and he was true to his destiny, regardless of what the world thought of him at the time. He seemed to be true to his inner voice, and I respect that."

Later this month, Walters departs for Europe to perform as soloist in the Beethoven No. 5 "Emperor" Concerto with orchestras in Spain and Romania."