International First Lady of Piano Performs
Hub City Times
Green Bay, WI
Nov. 28, 2017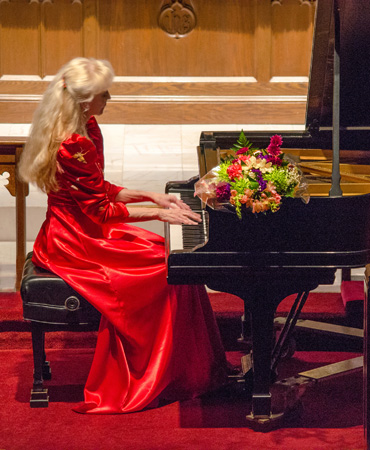 "Teresa Walters has been described as "The International First Lady of Piano" by the New York Times due to her performances on international stages that have earned her worldwide praise. She performs a special program this season at Tack Center on Sunday, Dec. 10 at 2:30 p.m.
Walters has performed as recitalist and orchestral soloist on six continents and all across the United States at venues including Carnegie Hall and Lincoln Center in New York.
Whether performing for royalty or fundraising for children's charities, Teresa Walters is a musical ambassador at home and abroad. She will present works by Bach, Liszt, St. Francis of Assisi and others to celebrate the 500th Anniversary of the Reformation. Her performance will be a mix of enlightening dialogue and music as she presents each piece.
Her concert is part of a global tour this season that includes Europe and South America. Walters describes the music as "truly magnificent," noting that "all of it honors this major historical event in some special way. The Protestant Reformation begun by Martin Luther 500 years ago changed the world and opened doors to greater religious freedom for people of all faiths," Walters said.