Select Concert Highlights – Spring & Summer 2017
---
Renowned Pianist Teresa Walters Arrives
Erie, PA
Entertainment Life
February 8, 2017
By John Chacona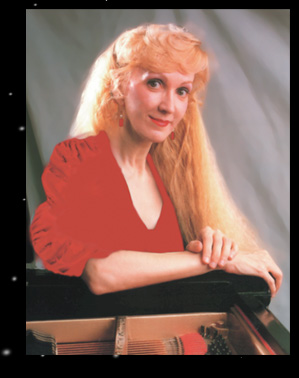 "The International First Lady of Piano will make her way to our corner of the world, taking her audience on a trip across continents and even through time. Teresa Walters's Thursday performance at Edinboro University's Cole Auditorium will begin with pieces by Franz Liszt and then transition to American music.
Liszt, a 19th –century Hungarian composer who was perhaps the foremost piano virtuoso of his day, is a well-known passion of hers; Walters was the first American pianist invited to perform three prestigious European recitals honoring the anniversary of Liszt's birthday.
"I do love the music of Liszt and it does speak to me in powerful ways," she wrote in an email exchange last week from a tour stop. "For one thing, I admire the way in which he continued to evolve as a person and as a musician throughout his entire lifetime."
Walters will play three pieces by Liszt on Thursday. One is the well-known evocation of fountains, "Les Jeux d'eaux a la Villa d'Este". It's the kind of dazzling, brilliant piece that reportedly caused women attending Liszt's celebrated recitals to faint.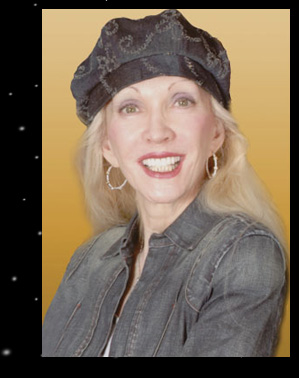 But there's another side to Liszt, a man who in later life took minor religious orders. "I especially like to include the rare and little-known works of Liszt," she wrote. "Many of these were close to his heart and expressions of his spiritual faith."
"I believe they have a particularly timely message for our 21st century."
Walters will convey that message through the rarely performed piano arrangement Liszt made of the Crusader's March from his oratorio, "The Legend of Saint Elizabeth."
The second half of the program crosses the Atlantic. It concludes with a suite of American music arranged by Walters but starts with the Variations on an American Theme by the African-American composer George Walker, a composer with whom Walters has a connection.
"George Walker and I actually shared the same piano technician and initially became acquainted through him," Walters said. "We discovered that we lived in neighboring towns within the shadow of the New York City skyline," and added "his music is not heard frequently enough."
Teresa Walters will perform Thursday 7 p.m. at Edinboro University's Louis C. Cole Auditorium in Memorial Hall."
---
Cultural Center Presents Teresa Walters
The Eagle – Pittsburgh, PA
February 10, 2017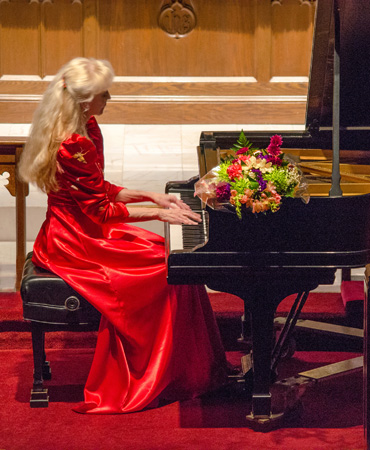 "Acclaimed concert pianist Teresa Walters brings her world-class artistry and visionary stage presence to the Cultural Center at 8 PM tonight in a program showcasing music by Liszt, Granados, Gershwin, George Walker and Alberto Williams. Her program is titled: A Celebration of Musical Heritage. Walters will speak to the audience in her popular Keynote Comments format to enhance her program selections.
In her performances as recitalist and orchestral soloist on six continents and in all 50 states, Walters has thrilled audiences at venues including Carnegie Hall and Lincoln Center in New York, Wigmore Hall in London, the Salle Cortot in Paris, Moscow's Great Hall, Australia's International Conservatorium and Jerusalem's Concert Hall. Her Rachmaninoff engagements as orchestral soloist in Russia won five curtain calls.
Her Lincoln Center recital in New York earned a standing ovation from a capacity crowd, prompting The New York Times to announce: "Teresa Walters is aptly named 'The International First Lady of Piano.' Her recordings are hailed by FANFARE magazine as "a formidable display of technical dexterity and red-blooded power." The Budapest Sun wrote: "Her fingers give off sparks and she takes the keyboard into orbit."
---
First Lady of Piano Teresa Walters at Center for the Arts
Wisconsin Public Radio
February 16, 2017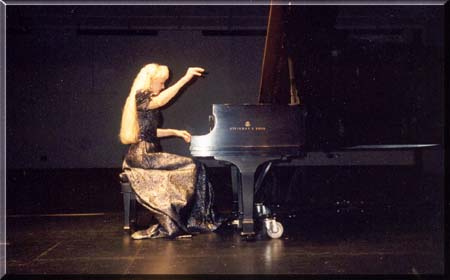 "Teresa Walters, Steinway artist, performs at the historic Mabel Tainter Center for the Arts on Friday evening at 8 PM in a program titled "A Celebration of Musical Heritage." She is described by Austrian National Television as "that rare musical phenomenon" and "one of the world's most significant pianists." Her prestigious invitations to perform in honor of the Liszt Bicentennial included Copenhagen's Hungarian Embassy and Beijing's Forbidden City Concert Hall. Other highlights include brilliant debuts in Manila and Hong Kong, performances with the Romanian Brasov Philharmonic, South American debuts in Sao Paolo, Brazil and many others.
Walters's mesmerizing performances on today's international concert stages inspire unanimous praise. The New York Times labels her as "The International First Lady of Piano" and wrote: "There was much to admire: The crashing octave runs were all right on the mark. Not a note was smudged in the pages of intricate passagework, and her conception had all the requisite sweep, power, and warm sonority."
---
International First Lady of Piano Teresa Walters at Opera House
The Observer - Newberry, SC
March 15, 2017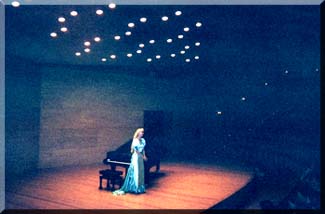 "Newberry Opera House presents world-renowned concert pianist and Steinway Artist Teresa Walters on Sunday, March 15 at 3 PM. Her program includes music by Liszt, Gershwin, Granados, George Walker and Alberto Williams and is entitled "A Celebration of Musical Heritage".
A world-class entertainer, Walters is known as an artist blessed with the ability to truly communicate and connect with audiences. In New York, her Lincoln Center concert received standing ovations with the press raving, "One was simply blown away." New York Concert Review reported: "Her transcendental performance magically transforms the keyboard. She has a huge, rolling sound and makes music like an eagle surveying the landscape."