Teresa Walters in Buenos Aires
Teresa's Reflections on a concert trip to Buenos Aires: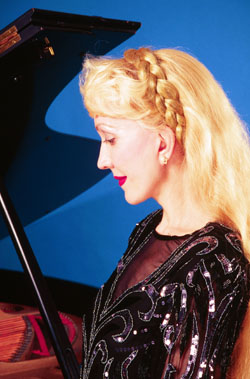 "After a concert trip to South America in October 2016, I now understand first hand why Buenos Aires is considered to be one of the world's great cities! October is springtime in South America, and the air was scented with jasmine! Birds were singing from every tree and the streets echoed with the dulcet notes of the acoustic guitar.
One of my most cherished memories is a concert that I played in the beautiful San Isidro district of the city on October 14. I performed on a vintage Steinway at the United Community Church in Buenos Aires for a lovely audience comprised of locals as well as people from English speaking areas all around the world. It was an honor for me to begin my program with a collection of dances by the great Argentine composer Alberto Williams.
We were blessed by the world's most fabulous host who helped us enjoy the city's best food, wine, hotels and hospitality. I made many new friends and acquaintances and memories to cherish. Then, a few weeks after returning home, I received a wonderful gift from my hosts - an anthology about the birds of Argentina! Our cats Max & Coco are fascinated by the pictures and I am studying the book diligently to learn the identity of the exuberant little bird that woke me every morning at 4 a.m. with his fortissimo melody. He seemed to be singing inside my pillowcase – with a microphone!"