The Centrum Presents Virtuoso Pianist Teresa Walters
Houston, TX - Press Reader
May 10, 2015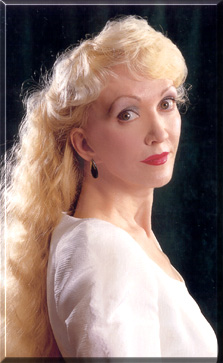 The Promenade Series presents internationally renowned concert pianist Teresa Walters on Tuesday, May 12 at 3 PM in a performance funded by grants from the City of Houston and Houston Arts Alliance. Her mesmerizing performances on today's international stages inspire unanimous praise. In 2014, The New York Times announced: "Teresa Walters is aptly nicknamed 'The International First Lady of Piano'." She is described by Austrian National Television as "that rare musical phenomenon" and "one of the world's most significant pianists."
With prestigious invitations to perform in honor of the Liszt Bicentennial for Copenhagen's Hungarian Embassy and Beijing's Forbidden City Concert Hall,
Walters' talent has graced the world's greatest concert stages. She has performed at New York's Carnegie Hall and Lincoln Center, Wigmore Hall in London, the Salle Cortot in Paris, and the Great Hall of Moscow.
The New York Times writes: "There was much to admire: A musician ready, willing, and able, Teresa Walters tackled a program of large-scaled, big-boned pieces, and she sailed through them with an easy fluency that made each one sound like child's play."
New York Concert Review reports: "Her transcendental performance magically transforms the keyboard. She has a huge, rolling sound and makes music like an eagle surveying the landscape."