Virtuoso Pianist Teresa Walters Performs Musical Cameos in Adirondacks
Lake George, NY - The Post Star
May 22, 2015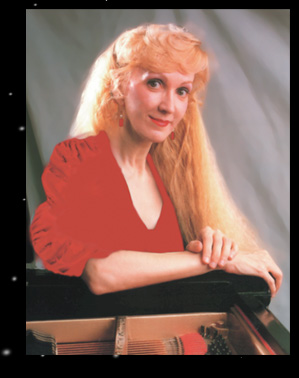 World-renowned pianist Teresa Walters showcases selections from her virtuosic repertoire in concert at Tannery Pond Community Center on Saturday, May 23 at 7:30 PM. Upper Hudson Musical Arts is excited to welcome this prestigious pianist to the Adirondack region. Her performances of Liszt, Rachmaninoff, Tchaikovsky, Beethoven, Schumann and George Gershwin have inspired the world's music critics.
Teresa Walters is recognized worldwide as a concert pianist overwhelmingly popular with audiences. Her exciting and appealing concert program includes Beethoven's Moonlight Sonata, Etudes by Chopin, Romances by Robert and Clara Schumann, Sonnet No.104 del Petrarch by Liszt, and works by Gottschalk and Gershwin. The virtuoso will converse with the audience in her engaging manner before she performs.