Songs of Love: Acclaimed Piano Star Teresa Walters Performs
Princeton, NJ - Central New Jersey Online
Monday, Nov. 10, 2014
By Keith Loria

When you're given the nickname "International First Lady of Piano", it means your resume is pretty stacked. That's certainly the case for Teresa Walters, who has performed for European royalty, raised money for children's charities in Delhi and played just about every major international concert stage to unanimous praise.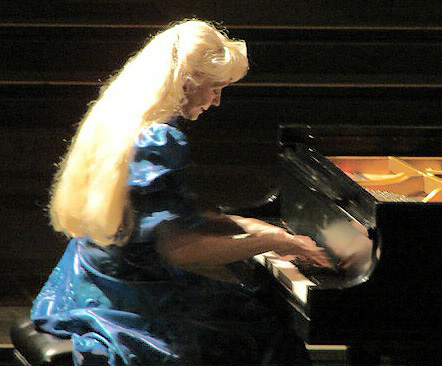 She still remembers her first live performance and the love of performing that to this day has never gone away. "The venue was a simple country church and I played my own arrangement of a hymn melody," she says. "When people were moved by the music, I learned for the first time how powerful this gift of music can be. Now thousands of concert halls, pianos, and performances later, that is still my most memorable moment because it was when I first recognized what I felt born to do."
On Saturday evening at 7 p.m., the acclaimed piano star will play at St. Andrew's Church.
"This season, I'm playing a program based upon love in its various forms – romantic, agape, and patriotic. The program includes both rare and familiar works and features s variety of composers," Walters says. "I will speak to the audience formally and informally about the music in a format that I call "Keynote Comments." In honor of the Bicentennial of the American national anthem, the finale is a collection of American melodies that I have arranged, which includes music by Gershwin, Gottschalk and others." The musician believes the program has appeal for everyone from the musically sophisticated to those attending piano recital for the first time.
"The fascinating thing about the music of the world's great composers (such as Beethoven, Chopin, Robert and Clara Schumann, and Liszt on this program) is that it speaks to the human heart and mind even when the music is not previously known or familiar," she says. "My favorite thing about performing is the knowledge that the music of the great composers is a universal and an eternal language."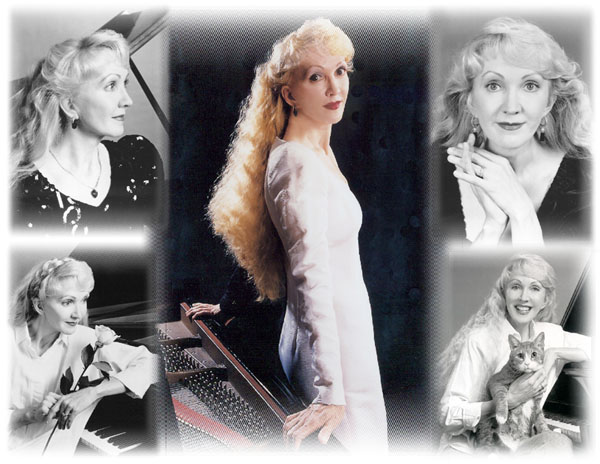 Rev. Richard Townley, rector of St. Andrews, says for some time the church has been involved in offering sacred and secular music to the community through a variety of ways- a fine parish choir and choir master who perform a wide range of music including a series of Bach cantatas with orchestra; as an early sponsor of the Opera Project; as sponsor of a series of early music concerts; as well as jazz ensembles and a local Irish folk group.
"Music is an integral part of our life here and having Dr. Walters perform here is simply thrilling," he says. "Music has the ability to change us, even if only momentarily. Music creates community within a group of strangers. The live performance provides common experiences, touching each of our joys, hopes, reverences, grief or awe, but they are no longer singularly ours. Transformative is a word often overused, but that's exactly what I'm suggesting is possible."
For Teresa Walters, New Jersey has always had a special place in her heart. In addition to cherished relationships with friends and colleagues, she adopted her cat, Max the Maine Coon, from a New Jersey animal shelter.
"I always think of New Jersey as the state that has everything – proximity to great cities, the ocean, lake country, farmland, forests, wildlife and songbirds," she says. "Not to mention some of the finest educational institutions in the country. And the best tomatoes in the world!"
Dr. Walters has performed all over the world and looks forward to performing at St. Andrew's for the first time.
"No two performances are every completely the same. There is a magic to each live venue that is a combination of performance space, ambience, acoustics, audience, particular piano and many other factors," she says. "The feeling that I always strive to attain is that of complete oneness with the music so that it can come alive for the listeners in a meaningful way."