ArtsView: Internationally Acclaimed Pianist Teresa Walters Performs
in Friends of Music Concert Series
Northumberland, Ontario CANADA
ArtsView
May 2, 2014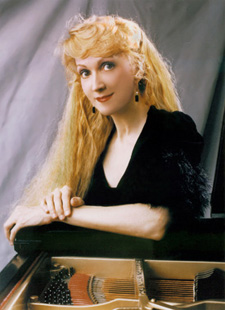 "Internationally acclaimed pianist Teresa Walters performs at the Capitol Arts Centre on Sunday, May 18, at 3:00 PM. Recognized as "The International First Lady of Piano", Teresa Walters has performed as recitalist and orchestral soloist on six continents and on the world's great concert stages, such as Carnegie Hall and Lincoln Center.
Her Toronto area recital includes works by Beethoven, Chopin, Schumann, Liszt and Gershwin. Steinway Piano Gallery in Toronto will provide the Concert Steinway for her performance. Walters is an International Steinway Artist.
Her mesmerizing performances have earned standing ovations and inspired unanimous praise. Austrian National Television described her as "that rare musical phenomenon- a pianist born to the instrument. One of the world's most significant pianists, she creates magic with the music."
Teresa Walters is noted for her commitment to music as the ultimate universal language, and for her vision of music as ministry. She is equally at home in the world's major concert halls or in campus and community settings. Whether performing for European royalty in Esterhazy Palace or fundraising for children's charities in Delhi, Teresa Walters is also a musical ambassador at home and abroad."