International First Lady of Piano Coming to the Gracie
Bangor, ME
The Maine Edge
January 22, 2014
By Kaitlyn Furge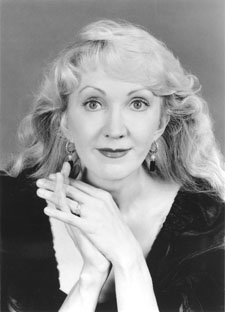 "Crashing octave runs". "Intricate passagework". "Not a note was smudged". This is how the New York Times described the performance of Teresa Walters, an award-winning and critically acclaimed pianist. Her web site is peppered with reviews that mirror these opinions, and the words echo from across the globe. The Jerusalem Post wrote that her playing was marvelous. The London Times called her "An enormous talent." And the list goes on.
"I love the fact that great music represents a universal language," Walters writes in an e-mail interview.
"In our global society, I can perform in any country in the world, and even when I don't speak the language, as soon as the music begins, everyone understands together this gift from the composer's heart and mind. The music of the great composers is a legacy that we all share," writes Walters.
On Sunday, Jan. 26 at 3 p.m., Walters will share that legacy with those sitting in the Gracie Theatre. Walters will perform a program called "Cameos of Great Composers and Well-Loved Melodies." The afternoon will start with Beethoven's Moonlight Sonata and sail through a series of pieces that all have one thing in common: love.
"With Valentine's Day on the horizon, the program is very appropriate to the season," writes Walters.
"The program features a variety of composers, and includes some of the most beautiful and famous piano music ever written," Walters writes. She says that the program includes Romances by both Robert and Clara Schumann, the husband and wife team who portray what she calls "one of the greatest love stories in music history."
"I hope that the program really has something for everyone to enjoy and appreciate," writes Walters.
Walters says that she began playing the piano when she was four. "Playing the piano soon became the activity that I loved best, and I never really considered doing anything else with my life," Walters writes. She says that she loves to travel, which is an interest that has conveniently tied in with her career.
"I was the kind of little girl who used to sit and read the map. Now I have the privilege of seeing those places that I used to dream about as a child," Walters writes. She believes that people should follow their dreams no matter how unrealistic they may seem. "We are all born with God-given gifts and talents, and life is all about discovering what they are, and developing them, and then using them to make the world a better place," Walters writes.