Tickets Going Fast for Community Concerts Series:
Five Rare Performances on Tap
Fort Myers, FL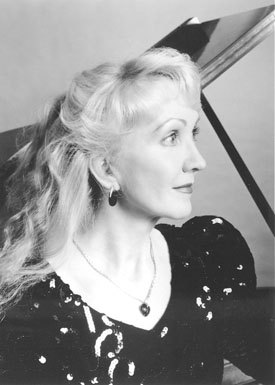 World-renowned artists from throughout Europe, Israel, the United States and the UK will travel to Fort Myers this winter to perform for the Fort Myers Community Concert Association in its 65th annual concert series. Tickets are going fast for the live performances, which the organizers say are among the best ever offered by the Fort Myers Community Concert Association. All performances will be at the Barbara B. Mann Hall in Fort Myers.
"We have been fortunate this year to attract some of the most outstanding artists in the world today, thanks to the generosity of our major underwriters and supporters," said Association President Mary Lee Mann.
On February 6, 2014, the Series presents internationally acclaimed pianist Teresa Walters. Known worldwide as "The International First Lady of Piano", Walters is a familiar face on the world's greatest concert stages including New York's Carnegie Hall and Lincoln Center, London's Wigmore Hall, the Salle Cortot in Paris and the Great Hall of Moscow.
A true virtuoso, she holds the audience spellbound with her astonishing playing and visionary stage presence.