Coast to Coast Highlights from Spring 2013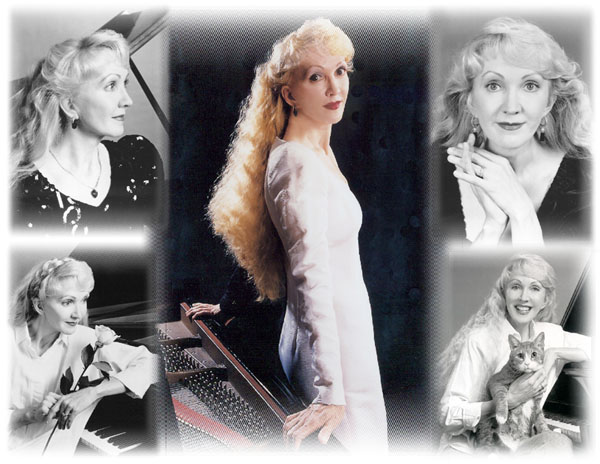 California Center for the Arts Presents International First Lady of Piano
San Diego City Beat
March 2013
"Hidden Valley Community Concert Association presents the internationally-renowned concert pianist Teresa Walters at the California Center for the Arts on March 10 at 2 PM. Walters will perform works by Beethoven, Brahms, Moussorgsky, Liszt and Gershwin. She will speak to the audience in her popular Keynote Comments format about the music she is performing.
The Budapest Sun notes that you won't want to miss seeing her fingers "give off sparks as she takes the keyboard into orbit." A world-class entertainer, Walters is known as an artist blessed with the ability to truly communicate and connect with audiences. In New York, her Lincoln Center concert received standing ovations with the press raving, "One was simply blown away."
Teresa Walters performs all over the world and has performed throughout the 50 United States. A true virtuoso, she holds audiences spellbound with her astonishing playing and visionary stage presence. A familiar face on the world's greatest concert stages, she has performed in New York's Carnegie Hall, Wigmore Hall in London, the Salle Cortot in Paris, and the Great Hall of Moscow. She earned her Doctorate from Peabody Conservatory and was awarded an international fellowship for a year of study abroad at the Paris Conservatoire.
---
International Pianist Teresa Walters Performs
South Carolina News
March 24, 2013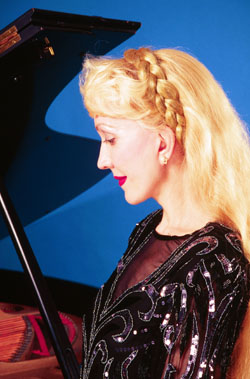 "International First Lady of Piano Teresa Walters performs in Neal Jones Auditorium on March 26 at 7 pm. Her program will feature music by great romantic composers. Her tours in recent seasons include Austria, Hungary, Switzerland, Australia, Russia, Japan, and Israel, where the music critic for the Jerusalem Post hailed her performance as "Marvelous; as close to perfect as I hope to hear."
Teresa Walters is noted for her commitment to music as the ultimate universal language and for her vision of music as ministry. Her recent performances as a soloist with Russian orchestras earned five curtain calls. Closer to home, her Lincoln Center recital in New York was sold out and won her a standing ovation. The Washington Post wrote: "Teresa Walters is a splendid musician whose marvelous technical prowess and rich expressive resources create music of intimate introspection, orchestral grandeur and the most minute inflections of color."
Whether performing for European royalty at Esterhazy Palace, in Beijing's Forbidden City Concert Hall, at New York's Lincoln Center, or for Children's Charities in Delhi, Teresa Walters is world renowned for her brilliant performances. She is, according to The London Times, "an enormous talent."
---
Performing Arts Series Features Teresa Walters
Observer Reporter
Pittsburgh, PA
February 24, 2013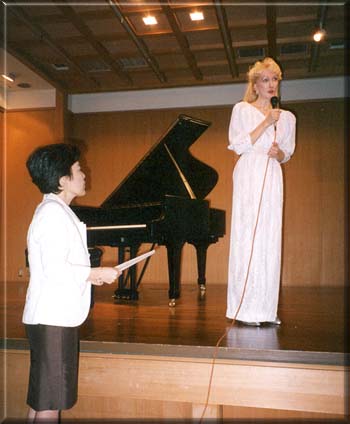 "The Goodwin Performing Arts Center will host pianist Teresa Walters at 7:30 PM on Tuesday, February 26 as part of its Performing Arts Series. Hailed as the International First Lady of Piano, Walters will perform best-loved works of several great composers, including Gershwin's Rhapsody in Blue, Beethoven's Moonlight Sonata, and Liszt's Liebestraume. She will speak to the audience about the works before she performs each selection in a format known as her "Keynote Comments".
The mesmerizing performances by Teresa Walters on today's international concert stages inspire unanimous praise. She is described by Austrian National Television as "that rare musical phenomenon" and "one of the world's most significant pianists." Her prestigious invitations to perform in honor of the recent Liszt Bicentennial included Copenhagen's Hungarian Embassy and Beijing's Forbidden City Concert Hall.
Walters has performed as recitalist and orchestral soloist on six continents and in most of the 50 United States. With her vast repertoire, she has also performed at Vienna's Beethoven Festival and at Spanish music festivals in Barcelona and Madrid."
---
An Evening with Teresa Walters
North Jersey Arts and Entertainment
March 14, 2013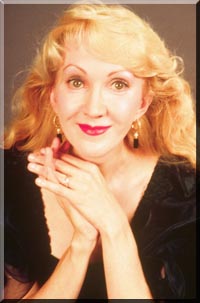 "Recognized as The International First Lady of Piano, renowned concert pianist Teresa Walters returns to perform a Community Concert at St. Johns Church on Saturday, March 23 at 7 PM. Her recent performance to benefit local animal shelters received wide recognition throughout our area. Her musical passion and internationally acclaimed talent guarantee this to be a concert that will delight music lovers of all ages. In addition to a wonderful new video and two new CDs, her recent sold-out performances across the country and around the world include prestigious sponsorships by Copenhagen's Hungarian Embassy and Beijing's Forbidden City Concert Hall.
Her mesmerizing performances on the world's finest stages inspire unanimous praise. The American Record Guide says: "Her competition is virtually nil." Her recordings, which have received nominations for the Grand Prix du Disque, will be available at the performance. An artist reception will follow the program."