Teresa Walters Performs
The Daily Sentinel
Grand Junction, CO
February 13, 2012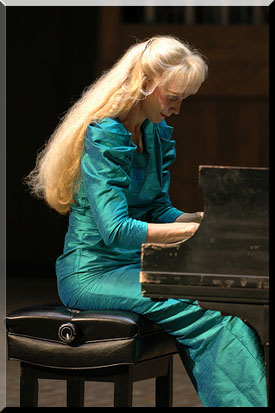 "The Mesa County Concert Association presents internationally acclaimed pianist Teresa Walters on February 13 at 7:30 PM. In this Bicentennial season celebrating Franz Liszt's birth, concert pianist Teresa Walters comes to us as one of the world's greatest living interpreters of Liszt's music.
Known as the "International First Lady of Piano", she is, according to The London Times, "an enormous talent." The Budapest Sun notes that you won't want to miss seeing her fingers "give off sparks as she takes the keyboard into orbit." A world-class entertainer, Walters has delighted audiences from New York to London to Beijing. She is known as an artist blessed with the ability to truly communicate and connect with audiences.
Walters will also be featured in a Master Class for student performers the next day. The public is invited to attend. The Master Class will be held in the concert hall of Colorado Mesa University at 3 PM."