Teresa Walters, Famed Pianist to Perform
The Lakeland Times
Milwaukee, WI
April 24, 2012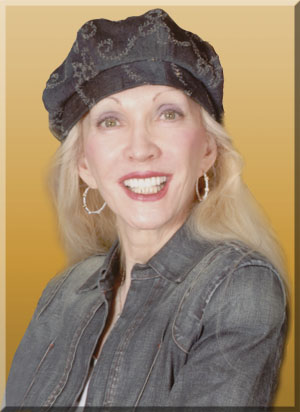 "The theme for the Lakeland Performing Arts Association during 2011-12 has been Thirty Years of Musical Magic.
At their sixth and final performance of the season, they bring to the stage Teresa Walters, who is becoming known worldwide as "The International First Lady of Piano." She performs Thursday, April 26 at 7:30 pm.
In recent seasons, she has performed on six continents and in most of the 50 states, earning the world's highest praise for her solo recitals and performances as guest artist with orchestras. She has performed in Austria, Hungary, Switzerland, Australia, Russia, Japan, and Israel, where the music critic for the Jerusalem Post hailed her performance as "marvelous; as close to perfect as I hope to hear."
Walters said that she can't even remember a time when she didn't play piano, but her parents can pinpoint when she first touched the instrument.
"My parents tell me that I was four," she said. "We didn't have a piano at home, but my grandmother did. We were at her house and I played something on her piano that I'd just heard on television."
Her natural gifts were trained at some of the finest musical institutions in the world. Walters earned her Doctorate from Peabody Conservatory and was awarded an international fellowship for a year of study abroad at the Paris Conservatory. She and her husband live in the New York City area.
She is noted for her commitment to music as the ultimate universal language and for her vision of music as ministry. She chooses to emphasize the music rather than herself. Thus, she speaks and performs on campuses and in communities as well as on the concert stages of the world.
Walters enjoys talking about the composers and the music before she sits down to play.
"I feel a calling to share this music, and it has never seemed like work to me; even the long hours of practice," Walters said. "When you love what you do, you don't count the hours. What I do is such a humble thing. I'm keeping the work of these great composers alive for all the world to enjoy."
"My world is 88 keys," Walters said. "Even when I'm in a foreign country where I don't speak the language, those 88 keys are all the same. I may sit down at the piano in front of an orchestra, and the members don't speak English and I don't speak their language, but it's not a problem. The world's great music is an international language."
At a recent performance as a soloist with a Russian orchestra, Walters received five curtain calls. Much closer to home, her Lincoln Center recital in New York was sold out and won her a standing ovation.
The Washington Post announced: "Teresa Walters is a splendid musician whose marvelous technical prowess and rich expressive resources create music of intimate introspection, orchestral grandeur and the most minute inflections of color."
The performance begins at 7:30 PM. Doors open at 7:00 PM."