Acclaimed Pianist Performs at Arts Center
The Sun
Central Florida Online
February 9, 2011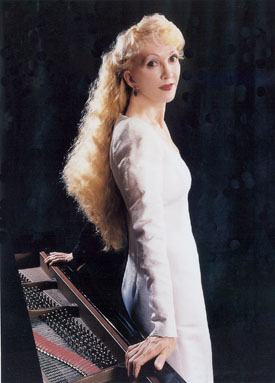 "Hailed as "The International First Lady of Piano", Teresa Walters will perform a program titled "Franz Liszt: Music of Life and Love," honoring the 200th anniversary of the composer's birth, at the Lake Wales Arts Center on Feb. 10 at 7:30 p.m.

"Walters' mesmerizing performances on concert stages around the world inspire unanimous praise. She is the first American pianist invited by Hungary to celebrate the Liszt Anniversary with recitals in Budapest at the Liszt Academy of Music and at the Memorial Museum, and at Esterhazy Palace in Austria under the patronage of Prince Anton Esterhazy.

"Teresa Walters has performed as recitalist and orchestral soloist on six continents and in most of the fifty United States at venues including Carnegie Hall and Lincoln Center in New York, Wigmore Hall in London, the Salle Cortot in Paris, Moscow's Great hall, Australia's International conservatorium and Jerusalem's Concert Hall. With her vast repertoire, she has also performed at Vienna's Beethoven Festival and at Spanish music festivals in Barcelona and Madrid. Her recent Lincoln Center recital earned a standing ovation from a capacity crowd.

"Walters' all-Liszt program in Lake Wales reflects her affinity for the composer and will include selections from the Harmonies poétiques et religieuses, Années de Pélerinage (Years of Pilgrimage), Romance, and Prelude to the Canticle of the Sun of St. Francis of Assisi, as well as Les Jeux d'eau à la Villa d'Este.