The Embassy of the Republic of Hungary Presents Teresa Walters
Copenhagen, DENMARK
March 15, 2011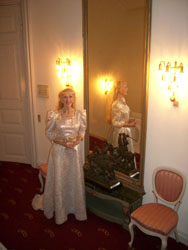 "The Embassy of the Republic of Hungary in Copenhagen presents renowned pianist Teresa Walters in concert on March 15 at 7 p.m. The gala recital is in honor of the 200th Anniversary of composer Franz Liszt and in recognition of Hungary's Presidency of the European Economic Union. The festive event is by invitation only to members of the diplomatic corps and to distinguished honored guests.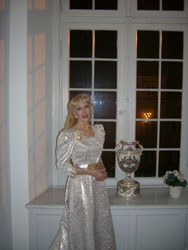 "American pianist Teresa Walters earned her Doctorate from Peabody Conservatory in Baltimore and was awarded an international fellowship for a year of study abroad at the Paris Conservatoire. In recent years, she has performed asrecitalist and orchestral soloist on six continents and in most of the 50 United States. Her main field of interest is the music of Franz Liszt, of which she has recorded three consecutive albums. Her Lizst Birthday Concert was also invited by the Liszt Conservatory of Music and Memorial Museum in Budapest and to Liszt's Birthplace in Raiding, Austria.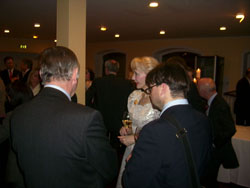 "Walters is widely considered to be one of the foremost interpreters of Liszt's music performing and recording today. Her recordings have received nominations forthe Grand Prix du Disque. Entitled "A Liszt Celebration", her Copenhagen program will include selections from Liszt's Harmonies Poétiques et Religieuses and Years of Pilgrimage, as well as Romance, Sonnets of Petrarca, Fountains at the Villa d'Este and the Canticle of the Sun. Following the concert, a festive reception will feature Hungarian wine."