World-Renowned Pianist Performs for Centennial
Herald Journal
Spartanburg-Greenville, SC
October 24, 2010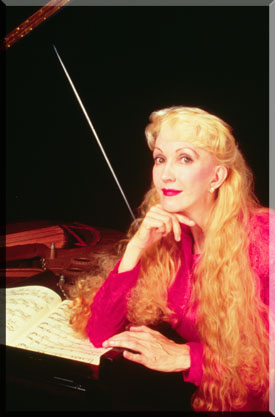 "SMU invites you in celebrating their 100 years of higher education with a concert featuring world-renowned concert pianist Teresa Walters. The concert will be held in Camak Auditorium on campus on October 25, at 7:30 PM.

"Hailed as the International First Lady of Piano, Teresa Walters is described by Austrian National Television as "a rare phenomenon" and "one of the world's most significant pianists." In recent years, she has performed as recitalist and orchestral soloist in major venues on six continents and in most of the 50 United States.
"International headlines speak for themselves: "Teresa Walters Plays Piano on Grand Scale" (The Cincinnati Inquirer); "Her Hands Create Cascades of Luminescence" (The Washington Post); "A Liszt of Very Fine Performances" (The Budapest Sun); "Concert Extraordinaire" (Bucharest Stagiunea): "Bright Shining Star in Recital" (El Norte, Mexico; "Teresa Walters Holds Keys to Audience's Hearts" (The Record).

Her Liszt recital at Lincoln Center in New York earned a standing ovation from a full house. She is the first American pianist invited by Hungary to present the Anniversary Concert in honor of Liszt's birthday. With her vast repertoire, she has also performed at Vienna's Beethoven Festival and at Spanish Music festivals in Barcelona and Madrid."