World Class Musicians Set to Perform
The Herald-Dispatch
By Julie Perine, Lifestyles Editor
March 11, 2010
"The Harrison Cultural Foundation and the Highland Performing Arts Fund have joined together to bring a pair of unique events to the area this spring. To be featured are the National Symphony Orchestra and internationally known pianist Teresa Walters.

"Not only will these concerts serve to strengthen the cultural development of our community, but they will also benefit the many people who not only aspire to perform, but who just enjoy quality music in a concert setting," said Phil Wyatt of the Highland Performing Arts Fund.

The concert is in conjunction with a weeklong tour of the National Symphony Orchestra. The ensemble's visit will also feature appearances by Emil de Cou, the orchestra's associate conductor.

Walters, who has graced major concert halls on six continents, will appear at 7 p.m. May 21. Venues at which Walters has performed include Carnegie Hall, the Lincoln Center in New York, the Salle Cortot in Paris and Vienna's Beethoven Festival.

Receiving her Doctorate from Peabody Conservatory, Walters maintains an extensive international touring schedule and has recorded a series of releases for Archangelus Records featuring the sacred piano works of Liszt. She has become known for her commitment to music as the ultimate universal language.

In addition to her concert, Walters will instruct a Master Piano Class at 10 a.m. May 22. "It has been many years since we have had a musician the caliber of Teresa Walters," Wyatt said. "Add to that the bonus of a Master Class with a master pianist."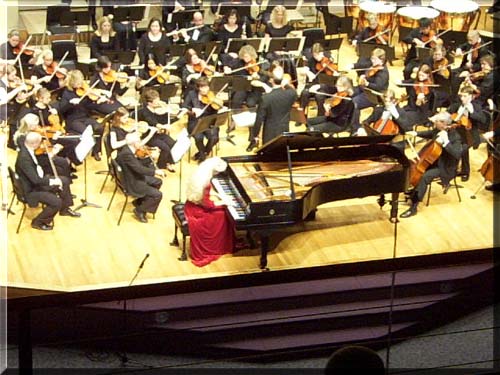 Return to Symphony Press